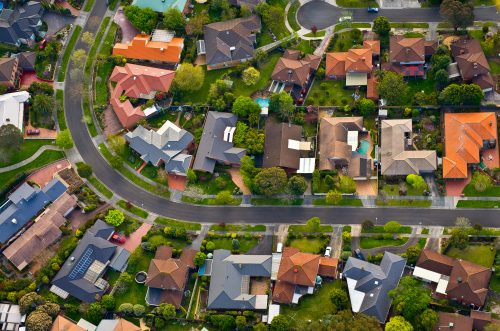 While confidence among current American homeowners has been in decline the past two quarters, confidence among new homebuyers is up, according to ValueInsured's most recent Modern Homebuyer Survey.
The nationally tracked housing confidence score for homeowners dropped 2.6 points from 76.9 percent in Q3 2017 to 74.3 percent in Q1 2018.
Meanwhile, confidence among millennials interested in purchasing their first home climbed 2.0 points over the same period. Even amid reports of the nationwide housing affordability crisis, the housing confidence score of millennial first-time homebuyers rose from 57.1 to 59.1.
Still, the affordability crisis brought diminished confidence in the ability to save enough for a down payment. Though the desire to buy remains high, confidence in being able to afford a down payment is low. Confidence dropped 9 points in 12 months among first-time homebuyers, as only 35 percent said they can afford a down payment.
Affordability concerns are especially evident in some of the country's hottest housing markets. Of interested new homebuyers in Seattle, only 25 percent expressed some degree of confidence in their ability to afford a down payment. Confidence among new homebuyers in Denver was at 31 percent and in Atlanta at 33 percent.
"We're seeing the effects of a confident job market and the economy overall, particularly among millennials," says Joe Melendez, CEO of ValueInsured. "Borrowing standards are also loosening; lenders are more motivated to bring in first-time buyers. These, along with the increased anxiousness to buy, even sight unseen, are likely factors boosting new homebuyer excitement and confidence."