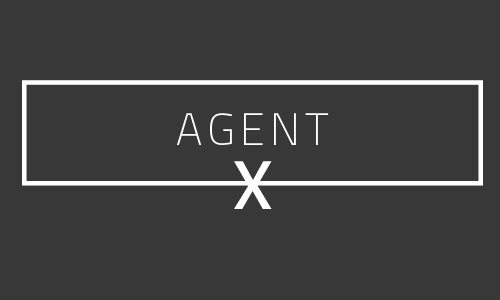 I'm always a big fan of new construction, except maybe when it's in my backyard. If you've visited River North in the past few months, it seems like every block has a new building sprouting from the earth. Now that the frost has melted and we're lucking into some 50-degree days, those construction noises are going to just keep getting louder. And it's not just the urban jungle city that's sprouting new skyscrapers, but the suburbs are continuing to sprawl with condos/townhomes/mansions popping up out of nowhere as well. These homes need buyers, and that's where you beautiful readers come into the picture. The new construction is out there, so get to filling it up with buyers!
Nothing makes me happier than gossip, so let's get into it. Leo Neidetcher is doing some moving and shaking! He's now the SVP of Mortgage Banking at bemortgage. I can tell it's a cool place to work because the company name starts with a lower-case letter. I always say the best way to understand the mortgage is to just be the mortgage. Feel free to use that nugget on your new business cards, Leo.
Speaking of moving, those New Year's resolutions are making a difference two months later. First, Tony Mattar of Keller Williams in Lincoln Park went from drawing on fake abs in January to having legit, rock-hard abs as of March 1. Please feel free to email me your secret. Jason Obeirne has also been working on his fitness. He participated in the 2018 Hustle Up the Hancock race and made it to the top! All I saw was a celebratory pic with his son, but I will take Jason's word for it that he actually completed the hustle.
Danny Lewis is heading to Colombia for a few days. If he ends up somewhere with a lot of stairs, I hope he reaches out to Jason Obeirne for some advice.
Congrats to Barb Healy and eight other agents who were selected for the President's Club at Baird & Warner! I'd also like to know what sort of privileges come with that club, and if it has anything to do with getting to the front of the line at hot new restaurants.
John Vossoughi is going to the World Series of Poker! If he wins, I wonder if he'll quit his day job, or if he'll juggle being a real estate broker with his world-winning poker skills.
Agents are coming out of the woodwork more and more now that spring is trying to break through the doom and gloom of winter. On Feb. 27, industry top producers headed over to Renelle on the River for the Chicago Agent Top Producers party. Sponsored by CIBC, partygoers enjoyed wine, sushi and virtual reality tours of Renelle units.
On March 3, Natalie Renna of RE/MAX Vision hosted an event for Chicago moms featuring mini facials, mimosas, pop-up shops and entertainment for the kiddos.
Spring birthdays! Sandesh Bilgi celebrates his big day on the first official day of March Madness on March 15, and we raise a glass to Bob Mosky on March 18. Tammy Hajjar, Mary Summerville, Melissa Archer Wirtz and Michelle Bobart can have a weeklong extravaganza on March 19, 20, 21 and 22, respectively. Meanwhile, Peter Moulton and Isaac Parker share a birthday on magical March 24.