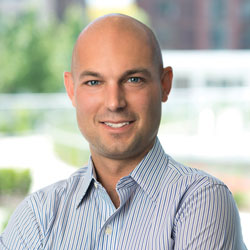 In 2017, the city of Chicago set a new record for construction permits and tower cranes operating in a single year. But after six years of upward progression, the metro area saw the number of total construction starts hold steady last year, with an 11 percent decrease in residential construction spending.
Our new construction issue explores this trend with the help of some of Chicagoland's top developers, who explain some of the challenges they face when planning their next developments and how they hope to produce new, cost-effective projects while balancing land prices, entitlements and construction costs. While there remains a singificant amount of high-end condos and apartment buildings in both the city and suburbs, a lack of supply of entry-level, single-family homes continues to hinder the housing market. Our experts provide further insight into the problem and provide solutions for the future.
As you'll see, there is no shortage of attractive options for today's homebuyers: Read our roundup of developments popping up in both the city and the suburbs. Also, we ask agents about their experiences with selling new construction and what they think could help make the process easier.
As always, send your comments to blake@agentpublishing.com.