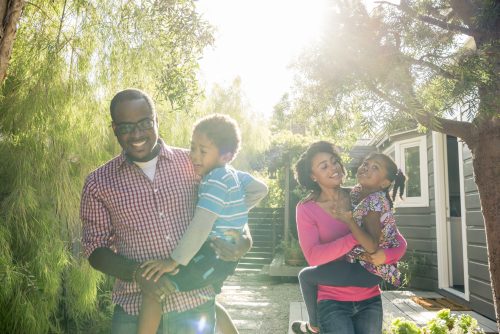 To accommodate growing families, Gen Xers are embracing markets that offer large homes and good schools, both at more affordable prices, according to realtor.com. Having suffered significant losses by the Great Recession, those of Generation X are eager to settle where they can acquire a big home without breaking the bank.
For its analysis, realtor.com only measured metros that gained more residents than they lost and controlled for population size by comparing the percentage change of new residents moving in and out.
Gen Xers — born from 1965 to 1980, according to Pew Research center — are leaving expensive markets near the coast, instead pursuing metros that deliver more space and better-priced, commendable schools. Texas, with its cheaper cost of living, lower taxes and more affordable homes, is a magnet for this generation of buyers. Of the 10 top ranking markets for Gen Xers, five are located in Texas. Houston ranked No. 1, followed by Dallas (No. 3), Austin (No. 6), Odessa (No. 7) and San Antonio (No. 8).
Despite over $125 billion in damages by Hurricane Harvey last year, Houston is welcoming plenty of interested buyers as the impacted areas rebuild.
"We're such a big city with so many jobs being added, that [Harvey] isn't crippling us. It was a punch in the face, but we didn't fall down," says Houston real estate agent at Re/Max Compass Greg Nino. "Gen Xers in particular are still taking advantage of the low prices and the low cost of living."
For a generation that wants to raise its children in 2,400-square-foot, four-bedroom, suburban homes at an affordable price, Houston is an ideal market. Compared to San Francisco's $846,400 median list price, Houston's is only $318,000.
Hit badly by recent economic downturns, Gen Xers see opportunity for big paychecks and big houses in Houston and other Texas metros.
According to Dallas real estate broker Debbie Murray, of Allie Beth Allman & Associates, "Gen Xers many times are looking for master-planned communities, with lots of amenities for their families."
To determine the top markets for Generation X buyers, realtor.com examined the following:
The metros where Gen Xers are settling, according to U.S. Census Bureau migration data from 2011 to 2015
The metros where Gen Xers are searching for homes on realtor.com by page views
Percentage change in homeownership from 2016 to 2018, according to Nielsen Holdings
The top ten markets for Gen X buyers include: