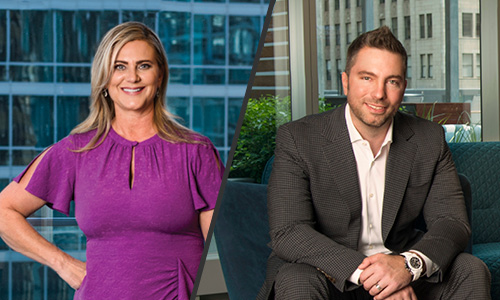 The mortgage lending industry comes with the occasional surprise, but a great lender will be able to ride the course year after year, continuously helping homebuyers and refinancers obtain the optimum mortgage solutions for their needs.
With 2018 predictions indicating increased interest rates, potential impacts from the tax bill and a heavy influx of new industry-specific technology, lenders will need to quickly adapt in order to stay at the forefront of their field. But how can top producers beat their competition in the midst of an ever-shifting market?
Sam Sharp, executive vice president of mortgage lending at Guaranteed Rate, Chicago believes that the key to being on top is "organization, follow-through and determination." For over a decade, Sharp has worked as a home loan originator and currently ranks among the top producers in his field thanks to years of experience, encyclopedic knowledge and client-first mentality. "I love finding inspiration through my daily interactions with everyone," Sharp says. "For me, I feel that I have found great success through my ability to communicate openly with my clients in a direct but friendly manner."
With new technology rapidly eliminating the need for in-person meetings between lenders and their clients, it's not uncommon for both parties to prefer handling the transaction through online platforms. While programs like mortgage calculators, individualized loan estimates and digital applications streamline the mortgage process and make it more time-efficient and cost-effective for those involved, they lack the bespoke service that Sharp aims to deliver. "My focus is based around using these technology advancements in order to provide more time with my clients and an overall better customer experience," Sharp explains. "Clients demand quick contact and reliable service from a professional who can make them feel more comfortable and well taken care of."
What agents look for in a lender
Melissa Govedarica, a top producer at Sergio & Banks Chicago Realty and longtime colleague of Sharp's, relies on him to deliver quality results around the clock. "I feel like with Sam, it's 24-hour availability," she says.
Govedarica, who has worked with Sharp for six years, notes that his in-depth knowledge and exemplary client service give her an edge. "I have to make sure everything goes smoothly, but I don't have to worry too much about it because I know that everything will be taken care of," she says. "There are a lot of loan officers who are professional, but Sam's got a good personal touch with people." With Sharp as her preferred lender, Govedarica can provide clients with an image of a cohesive and organized team that will bring real estate dreams to fruition. "It's a powerful message to a buyer, particularly if they're shopping rates or looking at a lender," she says. "Sometimes that'll be the actual element that makes somebody buy with you."
Building a strong relationship with clients starts with a tailored action plan and a variety of available options, Sharp says. "As property prices have increased so has the demand for a product that will allow homeowners to purchase property without draining their reserves. We are focused on bringing new demands to the current market through our attention to the client experience as well as the development of new lending products."