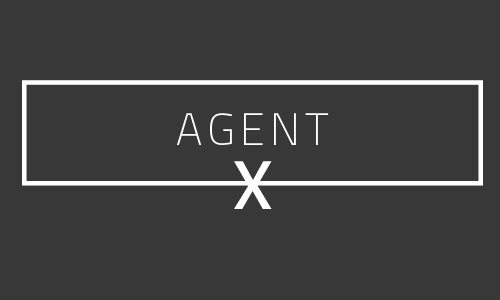 Hey, all you data nerds! Welcome to your favorite issue of the year. Take a look at the cover story and dive head first into all those little numbers, facts and figures that you dream about every night. I'm happy to see you over here at this column, because there is a lot more to life than facts and figures. There is gossip, naturally, so let's stop beating around the bush and just get straight to it.
Amir Syed from PERL Mortgage was on vacation with his wife in the Maldives recently. If you don't know where that is, then you should just pretend you do to impress all of your friends. It's a beautiful string of islands in the Indian Ocean that may or may not be somewhat near my own private island. I can't actually comment on that or I'd have to have you killed. Amir and his wife managed to see a lot of stingrays, and here's hoping they didn't get too close.
Mike Opyd of RE/MAX Next and his wife gave birth to twins! Technically, his wife gave birth to twins. They are home from the hospital and everyone seems to be doing well. Congrats, Mikey — but that sounds like double trouble. Life as you knew it is officially over.
Word on the street is that Brian Weichel has left iLoan Home Mortgage and now the head of business development at Barrister Title. Best of luck, Brian!
My Instagram has been blowing up with photos of the kids' basketball team Dan Kieres coaches. I've learned that he enjoys taking them out for pizza. Those are solid coaching skills.
Wintrust decided that it was time to see folks all gussied up in their finest duds. January 13 was a big day for about 750 folks in the industry, who put on their most stylish gala wear for the company's annual party and awards presentation. It's a nice excuse to dust off the ol' cocktail attire in the middle of January.
Can you believe that February is almost here? A big shout-out to those Groundhog Day babies, starting with Craig Achtzehn, who celebrates his big day the same as Punxsutawney Phil, on Feb. 2. Sara Bonert and Amy Settich will toast each other on Feb. 4, while Lane Sears and his movie star name will blow out the candles on Feb. 5. Katy Thomas will eat a slice of cake on Feb. 6, while Emily Santos will enjoy hers the next day, Feb. 7. Give Art Schalk a birthday wedgie on Feb. 8, and be sure to raise your glass to Kelly Wong on Feb. 9 and Hamza Ishaq on Feb. 10.