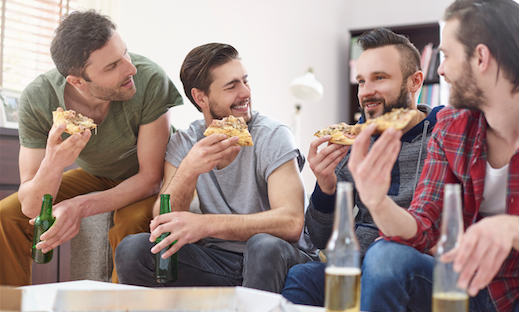 The homeownership rate in the U.S. will continue its upward trajectory this year, Trulia recently predicted in its 2018 Housing Outlook Report. This comes on the heels of 2017, when homeownership experienced its first significant increase in 10 years. For three consecutive quarters, the number of owner-occupied households grew faster than renter-occupied households.
Optimism among home sellers also will increase, largely due to an inventory crunch that is not expected to recover significantly in 2018. It will likely take a few years before the inventory crisis is reconciled. Only 6 percent of homeowners intend to sell their home in 2018. Still, Trulia is optimistic about the market, given that 31 percent of Americans believe 2018 will be a better year for selling a home than in 2017 compared to 14 percent who think it will be worse. This 17 percentage point differential is the largest differential since 2014.
Trulia anticipates that the homeownership rate will keep growing as Gen Xers make the shift back to owning from renting. Meanwhile, many millennials, 73 percent of whom say they want to own a home, will opt to save money in the near future, so while this generation wants to join the ownership ranks, they will do so slowly.
The percentage of millennials buying homes in 2018 is not expected to be very substantial, as many report that they plan to wait until at least 2020 to fulfill their homeowning aspirations, Trulia reported. Lack of affordability continues to be a major obstacle for many millennials, causing 65 percent of those who intend to buy a home one day to postpone any homebuying plans until at least 2020. For millennial renters who want to buy a home, the greatest barrier to homeownership remains saving for a down payment (66 percent), followed by rising home prices (47 percent) and qualifying for a mortgage (37 percent).
Today, 73 percent of Americans between the ages of 18 and 34 say owning a home is essential to achieving their version of the American dream. This is a decline from 2015, when 80 percent of millennials expressed the same view.
"Homeownership will continue its comeback story in 2018 as Gen Xers who were hard-hit during the Great Recession become homeowners again, and as more millennials buy homes for the first time. But homebuyers won't be without challenges as they'll still face low inventory, slow wage growth and expensive starter homes," says Trulia's Chief Economist Ralph McLaughlin. "For millennials, they have the added hurdle of saving enough money to make a down payment and make competitive offers amid rising home prices."