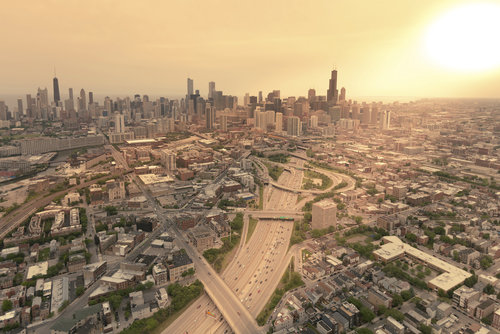 Illinois ranked as the sixth-most populous state in the country last year, according to the U.S. Census Bureau's national and state population estimates. Previously ranked No. 5, Illinois, with a population of 12.8 million, was narrowly edged out by Pennsylvania (12.81 million) in 2017.
Between July 2016 and July 2017, the U.S. population increased by 2.3 million, or 0.72 percent, bringing the nation's total population to 325.7 million. Just eight states experienced a population decline, with Illinois having the largest. However, in the context of its 12.8 million population, Illinois' loss of 33,703 people is relatively small.
International migration remains a critical factor in U.S. population growth, despite the first drop since 2012-13. Between 2016 and 2017, net international migration fell 1.8 percent. Still, in the last year, over 1.1 million people migrated to the United States.
The population of voting-age residents 18 and older increased from 2016's 249.5 million people to 252.1 million in 2017. This 0.93 percent boost makes 77.4 percent of 2017's total population residents of voting age.