Mainstreet Organization of Realtors names new CEO
by Rincey Abraham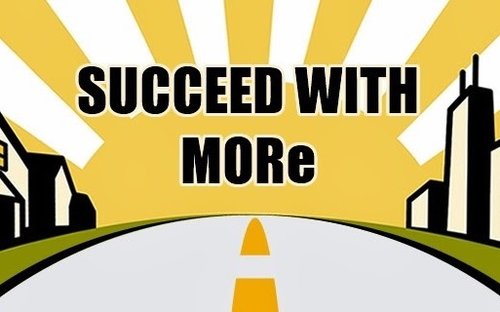 The new year is just around the corner, and with it brings new leadership for the Mainstreet Organization of Realtors (MORe), which has hired John Gormley to lead the organization as CEO. Gormley previously was the CEO of the St. Louis Association of Realtors (SLAR) and has also worked as the communications and marketing director for Texas Association of Realtors.
Gormley began his new role at MORe on Dec. 1, and his first goal is to spend time listening to members in the organization to understand what they need from him and MORe in 2018.
"I've certainly learned that as a CEO, you don't have to have all the answers," he said. "You need to do the research, talk to brokers and members, and see their pain points and concerns."
MORe, which provides professional development and education resources to more than 17,000 members, is the largest Realtor member organization in Illinois and the sixth-largest in the nation. Gormley was eager to take the next step in his career after first meeting the volunteers and staff of MORe and seeing how they collaborate and work together toward common goals.
"I respect what (interim CEO) Pam Krieter has done and I think it's a great organization," he says. "I value creativity and the collaborative aspects and putting twists on things that make something good even better. Some people call it the wisdom of the group. I enjoy working with great people to accomplish great things, and MORe has a history of doing things that are top-notch. I hope to bring some different twists and approaches to what is done in Chicago based on my own experiences."
He has also noticed how much MORe focuses on its members to make sure that they succeed both personally and professionally. Whether it's looking ahead to the latest trends in real estate or meeting the challenges of the current market, he believes that MORe is an organization that strives to stay relevant.
"MORe is a progressive organization that always thinks about helping their members succeed with consumers," he says. "MORe is focused on member service and to help them succeed with MORe. It's the perfect brand promise."
In his role as CEO of SLAR, Gormley reversed a trend of multi-year budget deficits and was integral in blocking a rental housing bill that was deemed to have unfairly targeted tenants in St. Louis County. He was also responsible for increasing affinity-marketing revenue by more than 50 percent in one year.
"John brings a unique combination of solid association experience and real estate experience to MORe," says Karen Irace, president of MORe. "He has a proven track record of success, and we are excited to welcome him to the team."
Looking toward the future
Gormley says he owes a great deal of his success to working with a forward-thinking board of directors at SLAR that was not afraid to take on tough issues. Because of St. Louis' unique government structure, which includes 90 separate municipalities and county governments, handling legislative issues often proved difficult. Gormley was proud of the work that they accomplished during his tenure.
"There were large challenges, but it was a gratifying experience. I'm sure the MORe board has similar courage and vision," he says.
Gormley has noticed many similarities between St. Louis and Chicagoland, including the tightening of housing inventory, the reduction in market time and the increase in home prices — although St. Louis is still more affordable than Chicago. He has seen similarities in the style of cities as well. The diversity of neighborhoods and the variety of lifestyle options — suburban or city, mass transit options and high rises — are all major draws for Chicago.
"The greater Chicagoland area has a lot to offer," Gormley says. "My wife and I have visited the suburbs and we have gotten to see the great diversity of neighborhoods offered."
Embracing a tech-savvy world
Gormley knows there are a number of challenges that agents are facing right now, and he hopes to help them overcome those challenges. Whether it's competition from other agents or the growing amount of information available to consumers, agents must quickly adapt to separate themselves from the pack.
When Gormley started at the Texas Association of Realtors in 1998, the most prevalent issue was the beginning of the debate about the internet and how it would affect the real estate industry. Would this be the death knell for Realtors?
Nearly two decades later, Gormley knows that agents are still an essential part of the homebuying and homeselling processes that cannot be replaced. Agents have to continue to prove themselves as experts within the industry, armed with knowledge and expertise that customers are unable to get anywhere else.  
"While there are a lot of sources where people can get information, Realtors still have that role of making sense of it all and giving it context," Gormley says. "But we've got to keep innovating, and we have to keep coming up with creative solutions. The associations that help their members do that will be the most successful over time."