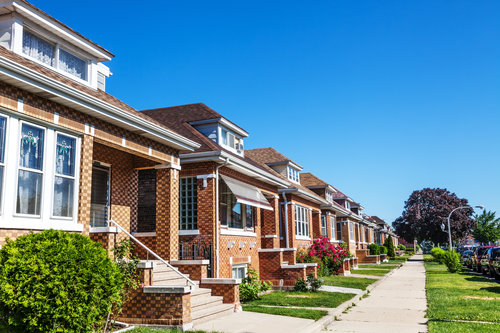 A low housing inventory in Illinois caused home prices to increase in July while the number of sales dipped, according to a new report from Illinois Realtors.
Home sales dipped 4.3 percent from July 2016 to 15,677 statewide while the median price rose 5.8 percent from last year to $210,000. The state's low inventory — down 12.6 percent compared to last July to 60,541 — sparked a competitive market in which homes are selling quickly, often after buyer bidding wars. Homes in Illinois sold after an average of 47 days in July 2017 compared to 53 days last year.
"We're in a market where even the first-time homebuyers are sophisticated and educated, and they are willing to seek out the most appropriate home for their financial situation, rather than make a rash or imprudent decision," said Matt Silver, president of the Chicago Association of Realtors. "Our continued decline in the days on the market until a sale reflects the fact that properties priced appropriately are selling rapidly. In Chicago, inventory isn't as restricted in certain price ranges; there continues to be plenty of opportunity at different price points, particularly for move-up buyers."
According to Illinois Realtors, the housing market in the nine-county Chicagoland area matched the trends seen statewide. Last month, 11,322 homes were sold, down 4.9 percent from July 2016, while the median sales price was $248,000, up 4.4 percent from last year.