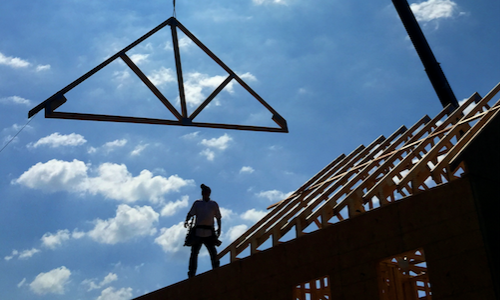 Despite falling considerably in May, construction rates in Chicago rose last month, according to recent data from Dodge Data & Analytics. The report considered all June 2017 construction starts in the area.
Much of this year-over-year rise in total building is due to a notable jump in nonresidential spending, which increased by 78 percent. This allowed overall spending to move from $1.2 billion in June 2016 to $1.6 billion in June 2017 — a 30 percent increase from last year. Though residential spending fell 27 percent, Chicago still saw a notable year-over-year rise in construction rates overall.
Year-to-date numbers, however, haven't followed this pattern. Nonresidential spending, residential spending and total building spending all fell 4 percent from their individual rates at the beginning of 2016. This decline in year-to-date numbers wasn't as steep it was last month, though. By May 2017, YTD total building had dropped 19 percent, while nonresidential spending alone had fallen 43 percent.
| | | | |
| --- | --- | --- | --- |
| Construction Type | June 2017 | June 2016 | Change |
| Nonresidential | $1,236,925,000 | $694,423,000 | 78% |
| Residential | $418,731,000 | $575,113,000 | -27% |
| Total Building | $1,655,656,000 | $1,269,536,000 | 30% |
| Year-to-date | YTD 2017 | YTD 2016 | Change |
| Nonresidential | $2,824,538,000 | $2,928,982,000 | -4% |
| Residential | $3,217,592,000 | $3,359,453,000 | -4% |
| Total Building | $6,042,130,000 | $6,288,435,000 | -4% |
Source: Dodge Data & Analytics