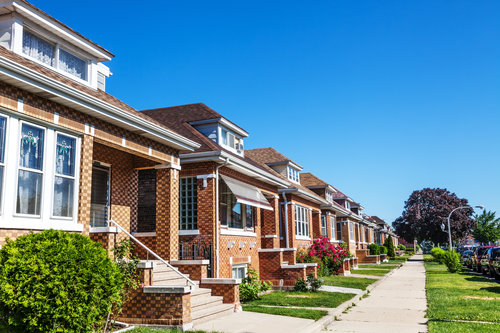 Many of America's largest metros have reputations for heavy competition and steep prices, and Chicago is no exception. But according to a recent report by Fitch Ratings, the Windy City actually has one of the most undervalued housing markets in 2017.
Fitch highlighted five markets out of America's 50 largest cities. The study honed in on five economic metrics: nominal income growth, population growth, unemployment, change in rental prices and change in home prices. Fitch tracked the year-over-year change of each of these factors to determine which cities have the most undervalued markets.
Chicago home prices grew 4.18 percent year-over-year and now sits at a median value of $228,600. Despite this, Fitch states homes in the area are still undervalued by 4.1 percent, which puts it at no. 4 on the list. According to the report, this is due in part to an average income growth of 3.58 percent paired with a rise in rent prices of 0.62 percent. This alludes to the idea that owning a home in Chicago is actually becoming a more popular choice for those hoping to move there.
Fitch advises potential sellers in cities like Chicago, New York and Philadelphia to think about waiting for prices to return to their fair value before putting a home on the market. However, it's difficult to predict when this might happen, according to the report.
| | | | | | |
| --- | --- | --- | --- | --- | --- |
| Median | Nominal Income | Population | Rents | Unemployment | Home Prices |
| $228,600 | 3.58% | -0.017% | 0.62% | -14.02% | 4.18% |
Source for Chicago data: Fitch Ratings, Forbes