Illinois considering a tax on home services and repair
by Joe Ward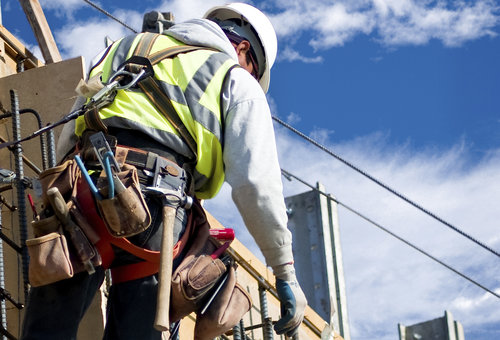 A new tax being considered by Illinois legislators would hit homeowners in a new and likely unwelcomed way.
The state is considering a 6.25 percent tax on home repair and maintenance services, specifically including "repairing, cleaning, painting" in the list of services to be taxed, according to reports. It is unknown how much the tax would bring in to state coffers, but building associations and other traders say the move would significantly hamper their business as well as the ability of homeowners to renovate.
Such a tax would reduce spending on home repairs by $47 million yearly, and would lead to the loss of 521 jobs, according to Crain's Chicago Business. The Home Builders Association of Illinois also expects the work to actually contribute to an $8 million reduction in tax revenue for the state and local coffers.
According to the group, $20,000 in home repair would require a $1,250 tax bill. It could also hurt property taxes if homes lose value due to lack of upkeep, the group said.
"The state should not be discouraging upkeep of homes," Bill Ward, executive vice president of the Home Builders Association of Illinois.
State legislators are looking at the tax and other revenue-generating measures as part of a "grand bargain" on a state budget that has been two years in the works, according to Crain's. Other measures being considered include taxes on manicures, video-streaming services like Netflix and laundry services.
The home repair tax is generating the most outcry because homeowners are already saddled with a massive tax burden, according to Illinois Policy. Illinois homeowners have the highest tax burden of anyone in the nation, according to the think tank, and the state is second worst in the nation when just ranking property tax burdens.