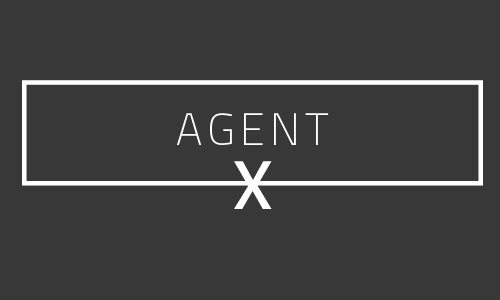 It's March – the perfect time of year to talk about coaching! It takes a great coach to get a team into the ol' NCAA Tournament, but what about real estate folks? Do you guys need a coach? Head to the cover story to find out. I'll be here with lots of gossip when you get back. How's that for stellar coaching?
I heard through the grapevine that Draper & Kramer had an office potluck to celebrate Fat Tuesday. My invite must have been lost in the mail, because I had to hear about this shindig second hand. It's a shame because I make a mean paczki…
Dan Kieres went ahead and got lasik eye surgery recently. He posted a "final" selfie with glasses, but I'd like him to know he can still put those back on for old times' sake – the look works!
Marki Lemons gave a class to an entire theater of people in Rhode Island last week, and then treated herself to a lobster dinner afterwards. I want Marki to know she deserves a lobster dinner every night of the week!
My Sean Conlon location tracker tells me that he's still in Malibu, most likely because his show premieres this month. Even though Sean doesn't need any more money, we should all support him in his new efforts and watch The Deed.
Parties where my invite wasn't lost: On Feb. 23, Baird & Warner hosted a "Speakeasier" Appreciation Event at the Bridgeport Art Center. More than 1,000 agents and brokers showed up to the annual recognition event, which had a roaring twenties theme. President and CEO Steve Baird gave a speech, and the mayor was there! Our photog Ryan got kicked out of the event by the mayor's people, until I let them know he was with me. That solved that problem pretty quickly.
On Feb. 28 I hit up the 23rd Annual Chicago Neighborhood Development Awards at the McCormick Place Skyline Ballroom. Nine organizations and two people were honored for their achievements in community development and architectural design. It was a blast!
On March 1, CA held their annual Top Producers party at the Renelle sales center in downtown Chicago. The food was even better than usual (if that's possible) and featured sushi, quinoa cakes and mini cupcakes. Folks couldn't get enough of taking photos in front of the wall-sized image of the Chicago skyline. And Wintrust saved the cold, blustery evening with a free umbrella for every guest.
Belgravia held its grand opening of Three Sixty West on March 2. I was too busy swooning over the 38 three-bedroom condos – starting at $1.1 million! – to notice much else.
Birthdays! Bob Mosky celebrates on March 18, and Tammy Hajjar will get into some madness on March 19. Wish Mary Summerville a happy birthday on March 20, and then the next day give a shout out to Melissa Archer-Wirtz. Then on March 22 it's Michelle Bobart's turn to party. Because we don't mention Matt Laricy enough, wish him a happy birthday on March 24, along with Peter Moulton and Matt Silver. Scott Newman gets older on March 25, while Debbie Beaver gets wiser on March 26.