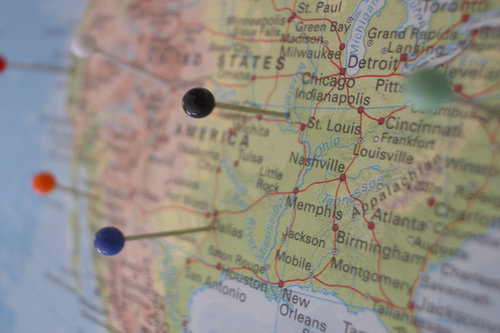 The Midwest was the only region to see a drop in existing-home sales in January, according to the National Association of Realtors. Everywhere else saw growth.
"Much of the country saw robust sales activity last month as strong hiring and improved consumer confidence at the end of last year appear to have sparked considerable interest in buying a home," said Lawrence Yun, NAR chief economist. "Market challenges remain, but the housing market is off to a prosperous start as homebuyers staved off inventory levels that are far from adequate and deteriorating affordability conditions."
Across the Midwest region, sales dropped 1.5 percent from the same time last year. The West and Northeast regions both saw increases over 5 percent, and in the South, sales jumped 3.6 percent. Nationwide, sales hit a 10-year high in January after increasing 3.3 percent.
The news wasn't universally negative for the Midwest, however, as median price still rose 6.5 percent year over year to $174,000. It's a sign of a forthcoming demand surge, according to Yun – one that's already being seen nationwide, where average days on market fell from 64 days in Jan 2015 to 50 days in Jan. 2016.
Yun said: "Competition is likely to heat up even more heading into the spring for house hunters looking for homes in the lower- and mid-market price range."