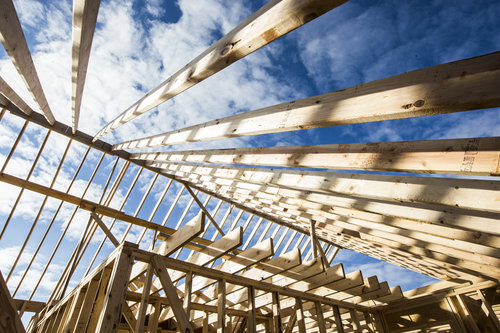 We reported last week that residential construction in Chicagoland is posting some of the most impressive spending increases in the nation this year, and now this week, MetroStudy has complemented that earlier report with some positive findings of its own.
Below, we have broken down MetroStudy's report into its four biggest findings:
1. Quarterly Starts – The third quarter was a very active one for Chicagoland housing starts, which includes single-family detached homes, townhomes, duplexes and condominiums. From the second quarter, starts rose 9.3 percent to 2,441, and from Q3 2015, starts are up a hugely impressive 22.9 percent.
2. Party like it's 2009 – Aside from its obvious growth, that 2,441-starts stat is also historical, explained Mark Gianopulos, Metrostudy's Midwest region director, in comments accompanying the report. "The 2,441 units started in the third quarter of this year represents a significant increase of 22.9 percent from 3Q15 levels and also represents the first time we've built over 2,000 quarterly homes since coming out of the Great Recession," Gianopulos said.
3. Closings Soldier On – Although starts are growing strongly, new home closings are moving in a sideways manner. MetroStudy found that in the third quarter, closings were flat from Q3 2015, while year-to-date, closings are down 2.4 percent from last year. Still, Gianopulos reaffirmed that his metrics predict a positive close to the market. "Heading into last quarter of 2016, we are already ahead of projected growth estimates for the year, and look to finish the year strong even as the economic strength is anticipated to force the Fed's hand in a rate hike during the fourth quarter," he said.
4. Affordability Concerns Heighten – As encouraging as Chicagoland's new construction activity is, it has come at the expense of the area's housing affordability. During the market's peak years, 45 percent of all homebuilding activity was priced under $250,000; today, that share has fallen all the way to 30 percent, with with student debt, slow wage growth and meager savings continuing to hold homebuyers back, new homes may be harder to come by for an increasing number of consumers.