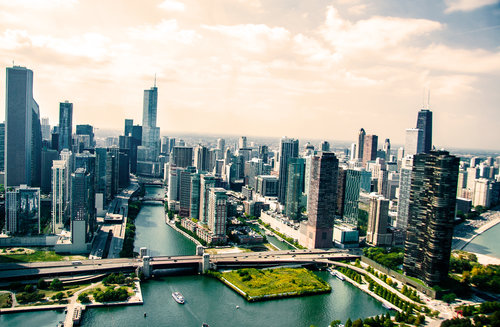 Home sales in the nine-county Chicagoland area in July declined 7.3 percent year-over-year, according to new numbers out today from the Illinois Association of Realtors.
Median price, meanwhile, continued to rise, closing out the month up 5.8 percent to $238,000. Geoffrey J.D. Hewings, the director of the Regional Economics Applications Laboratory at the University of Illinois, commented on a number of market factors in IAR' report.
"In July, median prices continued to experience positive growth while sales recorded their first negative annual change in 2016," Hewings said. "However, median prices are forecast to have positive annual growth over the next three months. In addition, the percentage of foreclosed sales among total sales was 9.7 percent, the lowest July reading since 2009."
Home sales at the city and county level
One county that resisted the regional trend was McHenry, where home sales were up 7.2 percent in July. In Will and Cook County, median sales prices were up strongly, rising 11.8 and 5.3 percent, respectively.
Meanwhile, the city of Chicago market was a true mixed bag, with housing moving in contradictory directions. For instance, though home sales were down a pronounced 11.9 percent, time on market fell 7.3 percent to just 38 days; furthermore, median price rose just 1.8 percent to $290,000, while inventory fell 14.4 percent to 9,087 homes.
Suburban real estate in Chicago
In Chicago's suburban housing markets, the story was very much the same – home sales were down 8.83 percent, time on market was down 8.1 percent (to 80 days), and the median sales price rose 6.6 percent to $260,000, according to research by the Mainstreet Organization of Realtors.
Lynn Madison, the president of MORe, said that optimistically priced homes may be to blame for July's lackluster sales numbers.
"It's still a sellers' market, however, with the increase in prices we have seen in the past few months, some buyers are not willing to pay the optimistic prices the sellers have set," she said. "We will monitor the market for the next couple of months to determine if this is a normal correction or if we will continue to see buyers resist sellers' higher asking prices."
And despite the region's negative sales, there were still some suburbs that saw strong sales activity in July, including: Burr Ridge (up 60 percent), Clarendon Hills (50 percent), Lisle (50 percent) and Villa Park (22.2 percent).