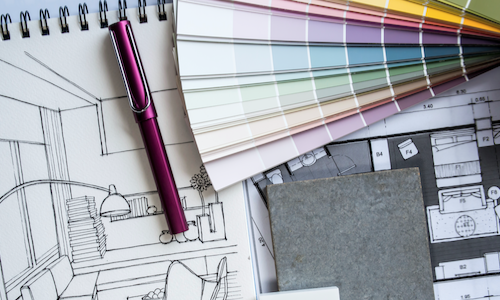 In June, the nation's housing inventory fell. It's now at a 4.6-months supply. It's a trend defining several metropolitan markets throughout the country. A report from John Burns Real Estate Consulting recently explained, at least in part, what may be keeping homes off the market: remodeling.
There are two ways to refill inventory: building new homes and current homeowners selling old ones. We know builders aren't planning to shore up inventories in any major way (they're dealing with labor shortages, lot shortages, regulations, high materials costs, etc.). And Lawrence Yun, chief economist for the National Association of Realtors, said that apart from inventory, high home prices are keeping buyers from buying.
"Sparse inventory and affordability issues continue to impede a large pool of buyers' ability to buy, which is holding back sales," he said.
According to John Burns, the share of owner households listing their home as for sale was most recently 1.7 percent, an all-time low. Over the past 30 years, the median share is 2.3 percent, while the peak, hit in 2008, was over 3.1 percent.
Basically, the stat means less homeowners are selling their homes.
At the same time, more homeowners are remodeling – and they aren't just adding a fresh coat of paint and new countertops. They're going for "big ticket" projects.
Among empty nesters, spending on roofing and siding is up 14 and 13 percent, respectively. "Coasters," who are defined as having spent four to nine years in their current home, are spending 49 percent more on "man caves." And for newer homeowners, spending on windows is up 15 percent; on kitchens and bathrooms it's up 52 percent; and on new decks it's up 90 percent.
American homeowners are currently on pace to spend $215 billion on remodeling by year's end – $73 billion of which will be spent on big projects, which the report defines as "above $5,000."