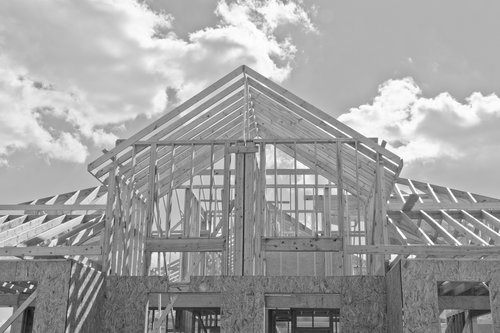 There is a significant disconnect between consumers and homebuilders, according to a new analysis from the National Association of Home Builders.
Comparing Census Bureau data with that of its most recent Home Buyer Preferences Survey, the NAHB found that consumers have a deeply inaccurate idea of how new construction homes are priced. For instance, only 6 percent of new homes are priced lower than $150,000, but 31 percent of consumers expect to pay that amount, while 15 percent expect to pay less than $100,000; furthermore, 49 percent of new homes are priced between $250,000 and $499,999, but only 31 percent of consumers expect to pay such prices. This chart breaks the numbers down: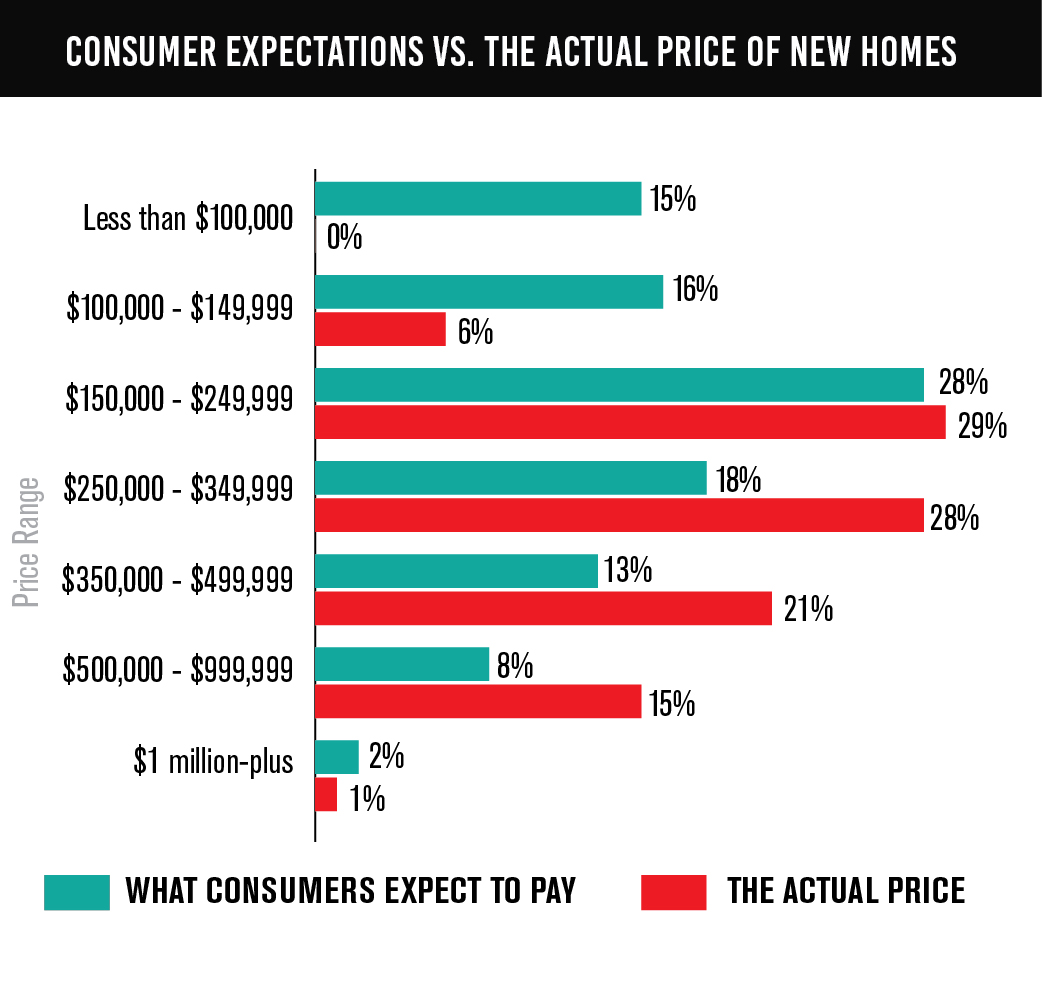 The homebuilder/consumer divide
Why are consumers so out of touch on how new construction homes are priced? As the NAHB detailed, there are three principle trends that are contributing to the high prices, all of which most consumers are unaware of:
1. A 'Lot' of Problems – The first trend the NAHB spotlighted was lot shortages, which are now at their worst level since the association began collecting data in 1997. In the latest Builder Confidence index, 64 percent of builders report low or very low lot supply, up from 62 percent a year ago. To put things into perspective, housing starts are currently running at an annual rate of less than 1.2 million; in 2005, when starts were at a two million annual rate, 53 percent of builders reported lot shortages.
What has resulted is a classic case of supply and demand – because lots are hard to come by, owners can charge premiums for the few lots available, and builders' upfront costs then rise.
Interestingly, lot shortages were the least pronounced here in the Midwest. As the graph below demonstrates, 62 percent of Midwest builds reported lot shortages, the lowest among the four regions the NAHB tracks.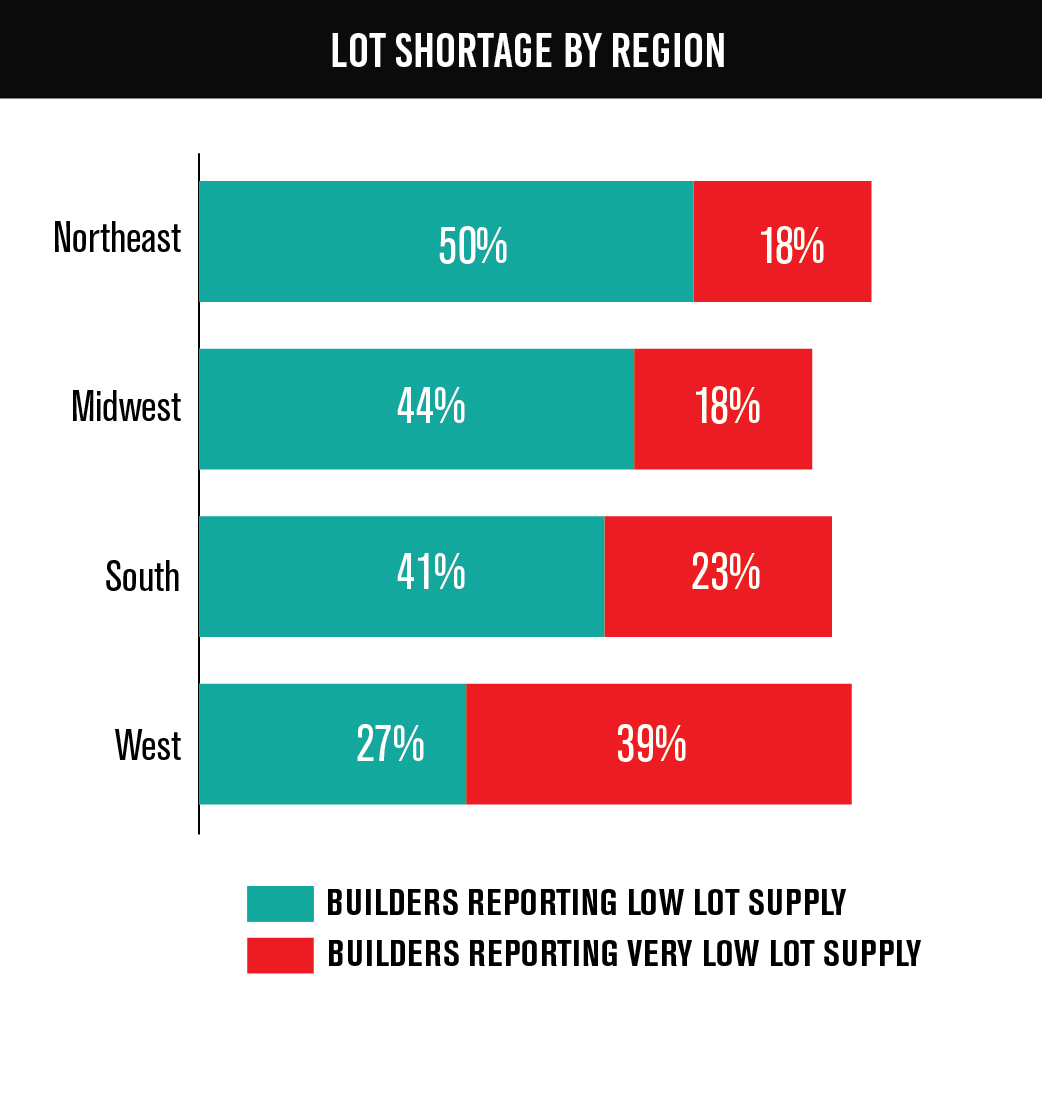 2. Belabor the Issue – As bad as the lot shortage is, homebuilders are also grappling with a considerable deficiency in skilled labor. A 2015 NAHB survey found that the shortages cut across multiple disciplines: 69 percent of builders report shortages in workers for rough carpentry (and 66 percent for finished carpentry); 67 percent are seeing shortages in framing crews; and 53 percent are having trouble filling bricklaying/masonry jobs. See the graph below for a more detailed breakdown: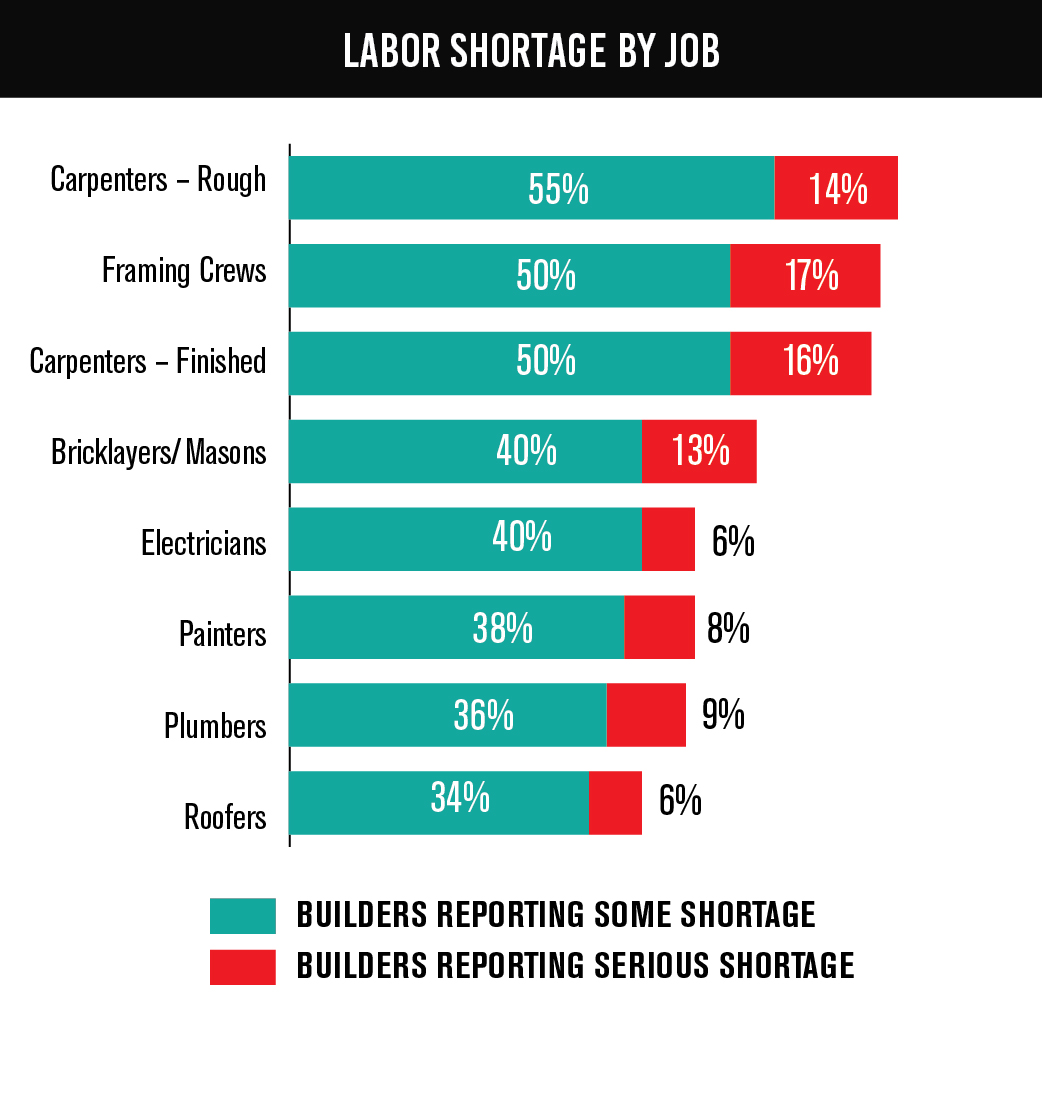 Why are construction workers hard to come by, especially with construction on the rise? The most common explanation is that of necessity. The new construction markets of 2009, 2010, and 2011 were among the most brutal of the modern era, and in the early years of the downturn, roughly 2.2 million construction workers lost their jobs. As a result, those workers diversified and moved into other industries (especially oil and gas exploration), and though construction has made strides, the workers have not left their new industries to rejoin the fray.
3. Regulatory Headache – Finally, homebuilders must also consider government regulations, which the NAHB claims add considerably to the cost of new homes. According to a recent survey of its members, the NAHB found that 24.3 percent of the average new home's price accounts for regulatory costs; for upper quartile new homes, the share was even larger at 30.3 percent. Moreover, NAHB research states that those regulations have grown more costly in just the last five years – a 2011 survey found the average cost of regulations to be $65,224, while the most recent survey now reports the average cost at $84,671.
Such regulations include zoning/subdivision approval, development standards, permits, and impact fees.