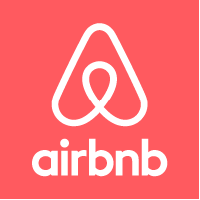 Earlier this week, Chicago Mayor Rahm Emanuel issued a new proposal for regulating Airbnb and other home-sharing services, in an effort to ease concerns within certain neighborhoods. The revised proposal contained several restrictions, but according to a report in Crain's, North Side and downtown aldermen found fault in Emanuel's proposal, considering their areas are amongst those most impacted by home sharers.
"In the last 24 hours, I think the mayor has made some very important improvements," said downtown Ald. Brendan Reilly of the 42nd Ward. However, Reilly noted that the lack of limits on total nights within larger buildings still remain unclear. This lack of clarification, to such extent, still indicates a problem for the owners.
Emanuel ally Will Burns, Airbnb's director of Midwest policy and senior adviser, released a statement disapproving of the revised draft, stating the restrictions "will hurt the thousands of middle-class Chicagoans who rely on Airbnb to make ends meet."
The proposed limits are as follows:
Owners must have at least $1 million in liability insurance prior to renting out their apartments or houses.
In single-family homes, the owner must be on the premises, and visitors are limited to no more than 120 nights a year.
For buildings with two to four units, the owner must be readily available. Only one unit at a time can be offered to guests, and there is no limit on how often they are rented.  
Bigger buildings with more than four units are limited to no more than six units rented at a time, or 25 percent of the total number of units.
Licenses can be suspended after three complaints of drunkenness, perverted behavior or other offenses in a two-year period, or lost after just one occurrence of a serious offense like a violent act or gang activity.
The voting process on Emanuel's proposal remains in progress.