Housing affordability is a major issue, and there's one trend in particular that's making it worse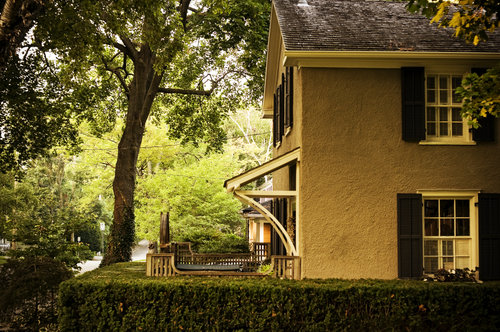 It's no secret that housing affordability is a major concern for U.S. homebuyers, but a new report from RealtyTrac has underscored just how pronounced the problem is here in Chicagoland.
According to RealtyTrac's latest Housing Affordability Index, since bottoming in the post-boom marketplace, Chicagoland's counties have all seen far higher price appreciation than wage growth. Through 2016's first quarter, here is how the two metrics' trends have diverged:
In Cook County, the median sales price has risen 31 percent, while weekly wages have fallen 7 percent.
In DuPage, the median sales price increase of 19 percent is far above the 3 percent drop in wages.
Wage growth was flat in Kane, while median price has jumped 32 percent.
In Kendall, the 6 percent decline in wages has been greatly outpaced by the 46 percent jump in median price.
In Lake, McHenry and Will Counties, the wage-home price divides were all similarly pronounced.
If there was any positive takeaway from RealtyTrac's analysis, it was that Chicagoland homes remain more affordable than their historic averages. For instance, in Cook and DuPage, it requires 22.7 and 29 percent of average wages to buy a home, respectively, compared to the historic averages of 30.4 and 38.7 percent.
The Housing Affordability Quagmire
Nationally, the situation is similarly dispiriting. Over the last year, RealtyTrac reported, 9 percent of all county housing markets are unaffordable by historic standards, up from 2 percent in 2015's first quarter. Furthermore, home price growth is outpacing wage growth in 60 percent of U.S. counties.
Coupled with alarming reports on American savings, RealtyTrac's analysis suggests that fewer and fewer Americans will be able to handle the financial demands of homeownership, which has troubling implications for the market's future.
Here is a more specific breakdown on Chicagoland's counties:
| County | Q1 2016 Median Sales Price | Change in Median Sales Price, Since Bottoming | Change in Avg Weekly Wage, Since Bottoming | Pct of Avg Wages to Buy | Historic Pct of Wages to Buy |
| --- | --- | --- | --- | --- | --- |
| Cook | $170,000 | 31% | -7% | 22.7% | 30.4% |
| DuPage | $220,000 | 19% | -3% | 29.0% | 38.7% |
| Kane | $171,500 | 32% | 0% | 29.3% | 37.8% |
| Kendall | $177,250 | 46% | -6% | 37.6% | 40.6% |
| Lake | $185,925 | 24% | -7% | 21.2% | 32.5% |
| McHenry | $169,750 | 25% | -11% | 31.1% | 40.7% |
| Will | $165,000 | 19% | 3% | 28.4% | 38.7% |