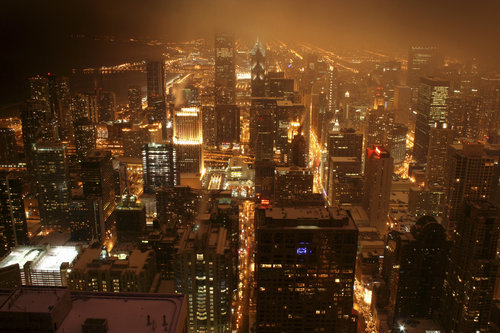 The Chicagoland area has the seventh-best Millennial housing market in the country, according to a new analysis from LendingTree.
Per LendingTree's numbers, 45.48 percent of purchase requests in Chicagoland come from Millennials, with the average age of the buyers being 30 years. Their average down payment is nearly $45,000, while the average loan amount is just shy of $260,000. Interestingly, Chicagoland's share of Millennial buyers is both larger than the national average (41.36 percent) and younger (35 years old).
For its analysis, LendingTree looked at Millennial mortgage requests over the last 12 months, and compared them with requests from the total population of mortgage seekers.
Here is the full top 10:
| Metro Area | Millennial Share of Purchase Requests | Avg Age of Millennial Buyer | Avg Down Payment | Avg Loan Amount |
| --- | --- | --- | --- | --- |
| Boston | 52.46% | 28 | $56,947.94 | $343,783.11 |
| Pittsburgh | 48.96% | 29 | $21,787.38 | $161,083.33 |
| Washington, D.C. | 48.17% | 30 | $69,348.98 | $352,719.90 |
| Des Moines | 48.15% | 29 | $17,669.19 | $136,276.74 |
| Minneapolis | 47.34% | 29 | $28,652.93 | $198,934.31 |
| Columbus | 45.57% | 29 | $26,236.45 | $170,434.04 |
| Chicago | 45.48% | 30 | $44,597.48 | $259,863.04 |
| Milwaukee | 45.12% | 29 | $22,501.73 | $166,315.19 |
| Omaha | 44.64% | 28 | $21,381.27 | $184,036.70 |
| Rochester | 44.51% | 30 | $24,590.07 | $137,213.09 |