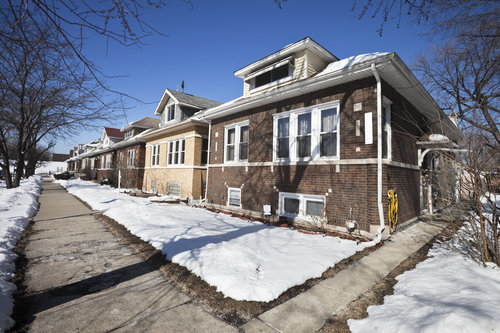 Predictions presented at the Chicago Association of Realtors' (CAR) annual market outlook event suggest that Millennials and Baby Boomers will play a large role in the housing market this year, impacting different neighborhoods throughout the city.
The Chicago real estate market is younger than the U.S. average, which is the reason why real estate agents should focus on Millennials, who are aged 25 to 34. According to realtor.com, from January to October last year, Millennials accounted for 41 percent of mortgages in Chicagoland's market, compared to 35 percent nationally. Affordability and the improving economy are some of the reasons Millennials find Chicago appealing, CAR said.
"Millennials want to be near the hustle and bustle of the city," said Matt Silver, president-elect of CAR. "They want to be near public transportation, restaurants and other fun things to do."
Baby Boomers are Downsizing
Baby Boomers (aged 50 to 64) are a demographic that agents should focus on as well, according to CAR. Many Boomers are downsizing or moving closer to their families, which creates more opportunities for potential homebuyers to enter the housing market.
"The Baby Boomers are selling properties in calmer residential areas, where they raised their kids," Silver said.
However, the neighborhoods where Millennials are looking to buy are not where the Boomers are selling. In Chicago, the top ZIP codes for Baby Boomers include 60655 (Mount Greenwood) and 60656 (Harwood Heights), while the top ZIP codes for Millennials include 60660 (Edgewater) and 60642 (Noble Square).
Even though the areas Boomers are selling in are not appealing to Millennials, inventory is low in Chicago, meaning that the properties Boomers are selling are nonetheless in very high demand.
Affordability Affects Inventory
Johnathan Smoke, the chief economist for realtor.com and a presenter at the CAR event, said that Chicago's inventory is moving 11 days faster than the national average; Chicago homes are on the market for a median of 73 days, compared to 84 days nationally.
Chicago is affordable for a large market, which may be a factor as to why inventory is low, the association explained. The median listing price in Chicago was $236,000 in November, and the national average was $230,000.
"Chicago is a popular place to be right now," Silver said. "Real estate agents should tell their clients that if there's a property they're interested in, they should snatch it up while they still can. It won't be on the market for long."