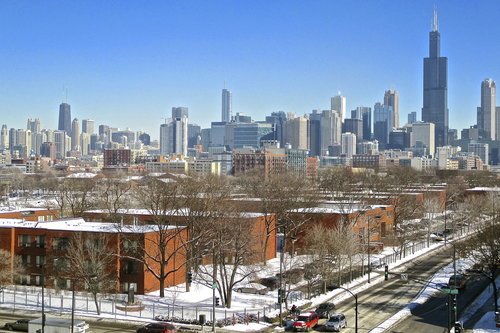 The major Realtor associations have all released their final set of statistics for 2015, and as usual, have provided considerable insights into how the year's housing market ultimately shaped up.
After looking through those various reports, we've isolated the seven big takeaways:
1. 2015 was a Positive Year of Sales – According to the Illinois Association of Realtors, home sales in the nine-county Chicagoland area totaled 111,462 for the year, a 6.6 percent increase over the 104,567 sales in 2014.
2. Prices Continued to Rise – While sales finished 2015 on a high note, home prices also continued to increase. IAR reported that at year's end, the median sales price in Chicagoland was $210,000, 8.5 percent above 2014.
3. Inventory Remains Low – Housing inventory is currently at its lowest level since association record keeping began in 2007, and Geoffrey J.D. Hewings, the director of the Regional Economics Applications Laboratory at the University of Illinois, commented in IAR's report that such a trend poses problems for consumers. "Consumer sentiment," he said, "remains positive towards housing purchases with inventory levels perhaps posing problems in some submarkets."
4. Growth at the County Level – On a more local level, several of Chicagoland's counties saw strong real estate activity through December. In McHenry County, for instance, sales rose 20.5 percent, while sales in DuPage rose 6.9 percent; similarly, median price rose 13.9 percent in Lake County (to $205,000), and 9.5 percent in Cook (to $202,500).
5. Housing Growth in the City – Apt to its "The City of Big Shoulders" nickname, Chicago's housing market was strong in 2015. Though sales declined 0.4 percent year-over-year in December, they were up 7.8 percent for the year, while median sales price rose 6.9 percent to $262,000.
6. Suburban Optimism – Housing activity was similarly positive in Chicago's suburban communities. According to the Mainstreet Organization of Realtors (MORe), single-family detached sales rose 9.4 percent in 2015, while median sales price rose 5.2 percent. Specific suburbs that saw strong sales growth included: Hickory Hills (70.3 percent), Woodridge (42.6 percent), Lemont (30.3 percent), Brookfield (27.8 percent), Buffalo Grove (25.5 percent), La Grange (23.3 percent) and Arlington Heights (22.7 percent).
7. What Interest Rate Hike? – According to Lynn Madison, the current president of MORe, the Federal Reserve's interest rate hike in December has done little to sway the market.
"The unemployment rate is at a seven-year low, and the interest rate increase reflects the Fed's recognition that the economy is strong," Madison said. "Consumers are not being put off by the rate hike as they might have been in years past because the economic conditions are favorable."