Mortgages were slightly easier to attain in September, according to a new analysis by the Mortgage Bankers Association.
The MBA's Mortgage Credit Availability Index (MCAI), which tracks access to credit, rose 0.3 percent in September to 126.5; any increase in the index indicates a loosening of credit. Even with the slight increase, credit is still far lower than where it was 10 years ago: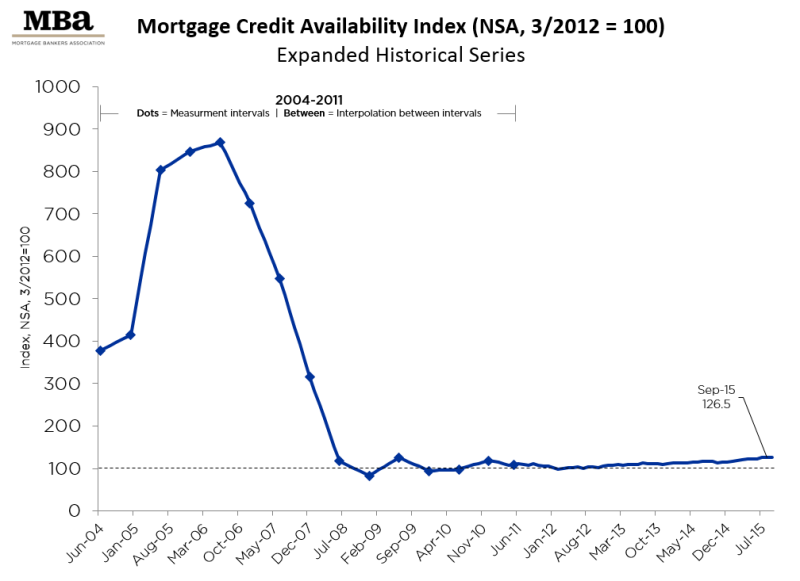 The Mortgage Credit Availability Index
The Conventional MCAI saw the greatest loosening  with 1.1 percent over the month. As seen in the graph below, over the years, the conventional MCAI has steadily improved: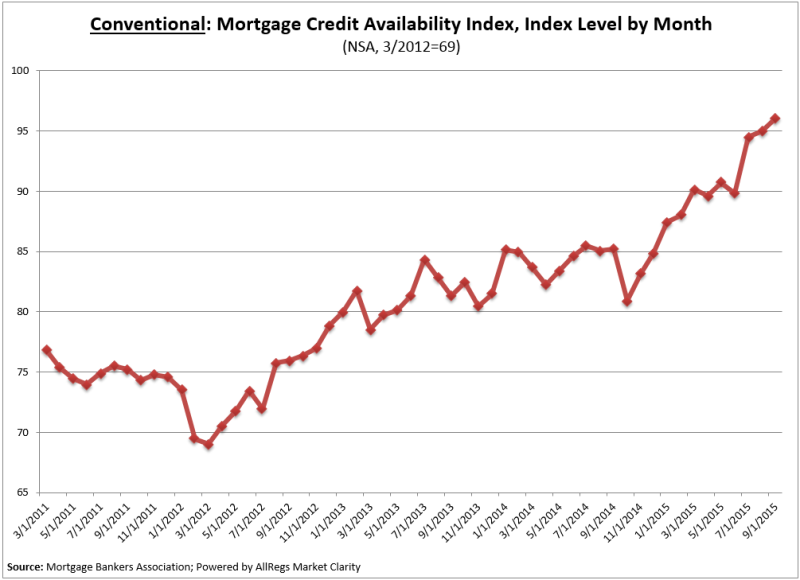 The Conforming MCAI, which examines loan programs under conforming loan limits, increased 0.8 percent: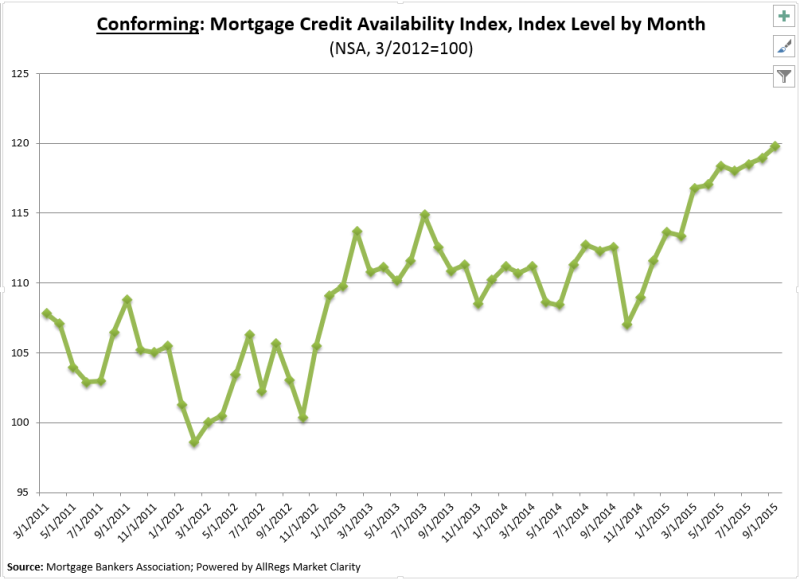 The Jumbo MCAI was unchanged over the month: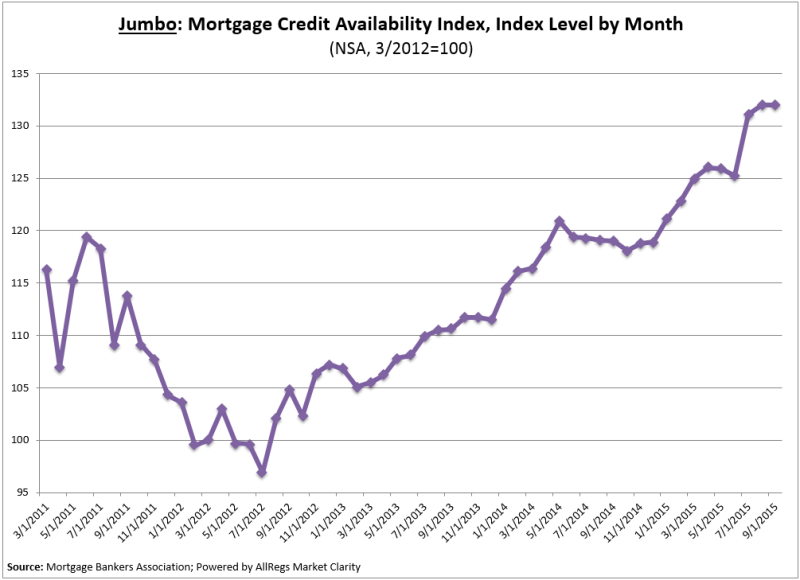 The Government MCAI examines FHA/VA/USDA loan programs. In September, the Government MCAI decreased 0.2 percent. The graph reveals that the Government MCAI rates have risen steadily after the sharp drops in 2011: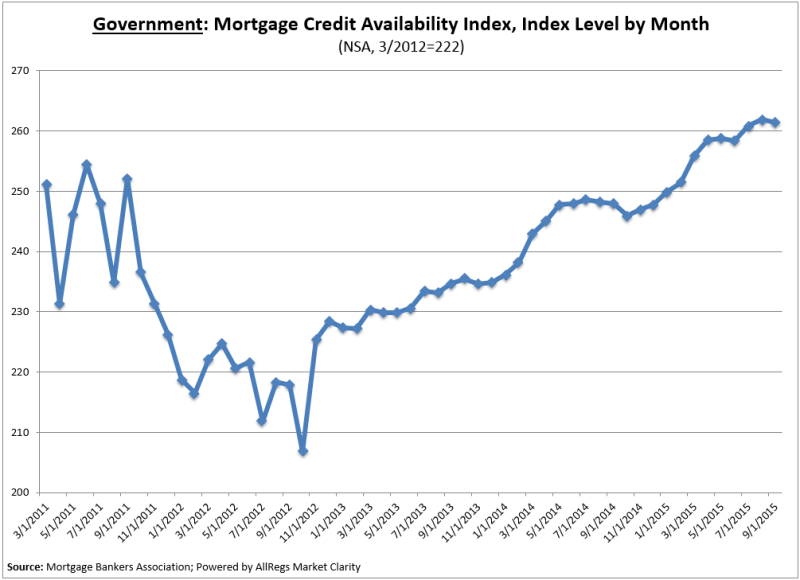 Mike Fratantoni, MBA's chief economist, said that new lending programs from Freddie Mac played a role in September's credit availability.
"Credit availability increased slightly in September due to some expansion of conventional affordable offerings," Fratantoni said. "In particular, this month there was an increase in the offerings of Freddie Mac's affordable lending programs."