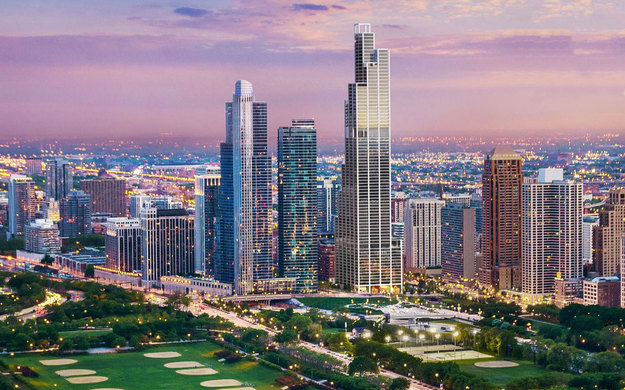 Developer Crescent Heights and architect Rafael Viñoly unveiled plans Tuesday for a 76-story tower at 113 E. Roosevelt Road in the South Loop.
This project would mark Crescent Heights' first Chicago project, and would be built in phases, possibly resulting in nearly 800 new apartments for the area. The plan would include apartments of varying sizes, floor plans and prices.
At the unveiling, Viñoly said the plan would present options for people with different price ranges and needs, and stated that the project is "not just an architectural idea, but an urban design idea."
At 829 feet, the building would be the tallest in the South Loop. If the plan for the tower moves forward, construction could take two years to complete. The proposal would also offer 125,000 square feet of retail space at the base of the towers.