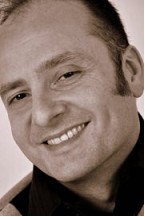 Midwest Real Estate Data (MRED) has named Chris Lambrou, its director of special projects/R&D, its first chair of the Real Estate Standards Organization (RESO) Internet Tracking Workgroup.
RESO specializes in obtaining data standards and processes accepted by real estate professionals. RESO aims to eliminate redundancies and receive the maximum efficiencies for all parties participating in real estate transactions.
The Internet Tracking Group was designed in response to the significant interests that exist and aims to measure the value of data displayed. Lambrou said, "tracking data is a key component for any modern day data set."
"No longer is having the data secure and readily available enough. True analytics that show value are now expected and commonplace in the software industry. A RESO standard on tracking RETS data would be beneficial for all parties involved.  I'm extremely excited for the opportunity to be the facilitator of this conversation and look forward to the journey ahead," said Lambrou.
Jeremy Crawford, executive director of RESO, notes that agents and brokers utilize different mediums to advertise their listings.
"Understanding the value proposition of their advertising efforts and the reach of those efforts are critical to their everyday business," said Crawford.  "The new Internet Tracking workgroup chartered by the RESO Board of Directors will strive to create standards which will allow for brokers and agents to have transparency into the Internet listing activity and even behaviors by consumers so the brokers and agents know where best to focus their efforts and what is truly successful." He continues, "the listing tracking information will also help technology and advertising companies tailor their products, services, and targeted outreaches to best serve their respective broker and agent customers."