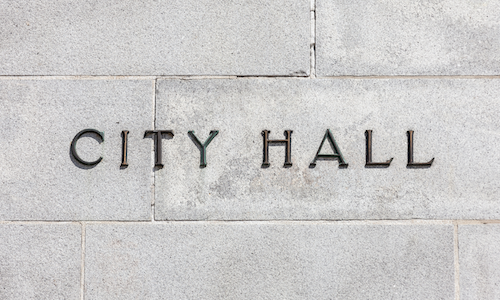 It is not unique that Chicago's housing market has and is struggling in the wake of the recession. It is much the same story in many metros across the country – low wages that cannot match home prices, shallow inventory with weak building in the affordable sector, high debt and less credit availability. But at least in Chicago, lawmakers are making a concerted effort to help turn things around, as Patch of Land (POL), an investor platform using crowdfunding to help fund residential real estate and revitalize Chicagoland, outlined in its recent white paper "The Chicago Report: Chicago's Transformation into a Thriving Real Estate Market."
In Feb. 5, 2014, the Chicago City Council approved a five-year housing plan authored by the city's Department of Planning and Economic Development (DPD). The plan, drafted using input from nearly 300 members of the area's housing industry, outlines new policy initiatives and provides production estimates throughout 2018, including: A pledge to increase the commitment for tax increment financing (TIF) Purchase-Rehab from $20 million to $35 million over 5 years, with a corresponding increase in units created from 400 to 700; and a pledge to hold neighborhood-level workshops to educate local contractors and developers about City programs.
In its report, Patch of Land details the following initiatives and reforms, which have thus far seen great success:
1. Large Lot Initiative – The first initiative set forth by Mayor Rahm Emanuel as part of the city's five-year plan, the Large Lot program aims to rid the city of costly vacant lots. In 2014, Chicago had nearly 13,500 vacant city-owned lots, and 9,000 were zoned residential. While vacant, the lots garner no tax income for the city, but still require maintenance. Through Large Lot, the city is offering residents of low income areas an opportunity to help revitalize their neighborhoods by selling vacant lots for as little as $1. The hope is that new landowners will help improve the community by creating a green meeting place, rehabbing a property to hold or doing a fix and flip.
Englewood was the DPD's pilot program, and since launching, the department has sold 298 of the 4,000 lots available. The success has gauaranteed the program will continue into other parts of the city.
"Given the program's success in the Englewood community, we are proud to expand this promising revitalization opportunity to East Garfield Park," said DPD Commissioner Andres J. Mooney. "The expansion of the Large Lot program will enable East Garfield Park residents to invest in their communities and transform underutilized land into neighborhood assets."
City officials expect the Large Lot program to affect communities as far as North Lawndale before its completion.
2. Plan for Transformation Initiative – Another initiative POL examined was Plan for Transformation, which aims at transforming "once troubled housing buildings" into new housing units. The department expects the program to result in at least 25,000 units by completion, and successful rehabs are already taking place.
The example POL uses is Landon Bone Baker Architects transformation of the city's old Diplomat Hotel into the Fred and Pamela Buffett Place. When building the stock of housing units, the architects reached out to tenant and community stakeholders to help dictate the direction of design, which included the demolition of an interior structure to make way for a indoor courtyard/common area "with light entering from all possible angles." For that project the group was awarded the 2014 Richard H. Dreihaus Foundation Award for Excellence in Community Design. Before its renonvation, the building had been empty for five years.
3. Reforming the Affordable Requirements Ordinance – The ARO requires that residential developments receiving city assistance or involved city-owned land reserve a certain portion of its units for affordable housing. In the summer of 2014, Mayor Emanuel convened a 26-member Affordable Housing Task Force, provided to the DPD, to further tweak the ordinance and create upwards of 1,200 affordable housing units "and generate nearly $100 million in housing funds over the next five years, a five-fold increase over the number of units and funds created since 2007." Additionally, POL wrote that reforms intend to further jumpstart investment in neighborhoods hit hard by the recession, encourage affordable housing near transit stations and "balance the financial needs of the development community."
"I am committed to ensuring that working families can afford to live in the City of Chicago and this recommendation will accelerate the development of additional housing options, especially in growing neighborhoods," said Mayor Emanuel.