New research shows home flipping remains very profitable in Chicagoland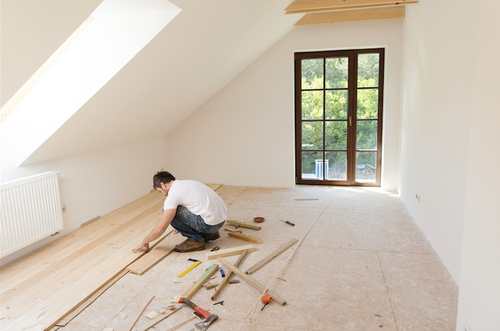 According to the 2015 U.S. Home Flipping Report by RealtyTrac, home flippers in the Chicagoland area receive the highest return on investment (ROI) in the nation.
Among markets with at least 50 completed single-family flips in the second quarter, the metro areas with the highest average gross ROI – the average gross profit as a percentage of the average original purchase price – were Chicago (61.2 percent); Dayton (60.6 percent); Harrisburg (60.6 percent); Ocala, Florida (56.8 percent); and Baltimore (56.7 percent).
According to the report, Michael Mahon, president of HER Realtors, explained how low inventory in the nation's housing market could be influencing strong competition among residential real estate flippers.
"As competition has continued to increase with large Wall Street investment trusts and individual investors competing for the same inventory," he said, "the difficult task has been finding potential properties to invest in."
During the second quarter, 30,013 homes across the nation were flipped. That accounted for 4.5 percent of all single-family home sales during the quarter.
The average gross ROI was 35.9 percent for completed flips in the second quarter. That is up slightly from 35.6 percent in the first quarter and up from 23.4 percent a year ago. The average gross ROI on flips reached a 10-year peak of 44.9 percent in Q2 2013.
Daren Blomquist, vice president of RealtyTrac, warned that as the market and home prices cool down, home flippers could loose out on potential buyers.
"Despite the rise in flipping returns in the second quarter, home flippers should proceed with caution in the next six to 12 months as home price appreciation slows; a possible interest rate increase could shrink the pool of prospective buyers for fix-and-flip homes."