We keep hearing how low inventory is in today's housing market, but why is that the case?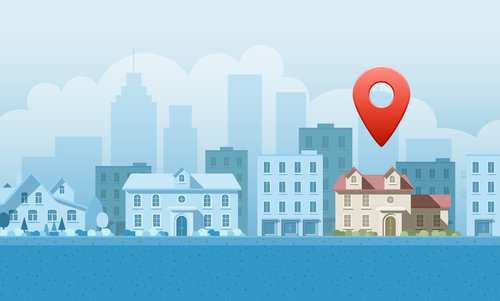 The National Association of Realtors' existing-home sales report for March was an altogether positive take on housing, with sales rising 6.1 percent (to its highest mark since Sept. 2013) and median price rising 7.8 percent (the 37th straight month of yearly gains).
Buried beneath all that optimism, though, was yet another troubling update on housing inventory, which dropped slightly from February to March and finished the month at just a 4.6-month supply. That's well below the 6- and 7-month supply that housing requires for a balanced market, and indeed, it has been years since housing saw such inventory totals.
So what gives? Why does inventory remain so darn low? Here are the five reasons:
1. New Construction Imbalances – Though housing starts were up 12.4 percent in 2015's first quarter, homebuilders are constructing new single-family homes at a 680,000 annual rate, which is roughly 400,000 units below historic averages. So all builders have to do is up their construction and our inventory problems will be solved, right? Well…not necessarily.
The relatively low rate of new construction is a common target of industry analysts (NAR has especially harped on that point), but we think the problem is more insidious than that, and for a number of reasons:
For one, new construction has responded to consumer demand and shifted towards multifamily developments in a major way, with 90 percent of those units being intended for rentals; so new construction is higher, but it's not as top-heavy for single family as it used to be.
Two, the vacancy rate for new single-family homes remains historically high, so builders are keeping their construction numbers in check (indeed, some have argued that today's level of construction is even too high).
And three, the new construction that does make its way to the market, on both the buying and renting side, is intended almost solely for more affluent consumers (and is therefore unaffordable to most consumers). Why? Simply, builders are limiting their products for safer terrain, aka the more affluent consumers who can absolutely buy what they are offering.
So yes, new construction is low by historic standards, but for very precise (and deliberate) reasons.
2. Negative Equity Remains – Though the nation's negative equity markets have improved enormously in the last three years, there remain roughly 7.2 million homeowners who are seriously delinquent on their mortgage, according to RealtyTrac. That means that more than seven million homeowners are effectively prohibited from selling their home, and as we noted last year, millions more remain too underwater (or hold too little equity) to comfortably sell their home; by one measure, equity issues hold back a full third of homeowners from listing their homes.
3. Slim Pickings – Housing inventory may be low, but quality inventory is even lower, and that has created what realtor.com's Jonathan Smoke described as a "chicken-and-egg" problem among homeowners who have the necessary equity to sell. Sure, your client can sell their home for a hefty return, but what if they are not confident that they will find a home of similar quality to buy?
4. The Dreaded Rate Lock-ins – Many homeowners (as many as 16 percent, by Redfin's analysis) refinanced at historically low mortgage rates in 2012 and 2013, and as a result, have no inclination to buy a home today and risk a higher mortgage payment. As we've written before, the phenomenon has been dubbed the "rate lock-in effect."
5. Exclusionary Inventory – Finally, even when housing inventory has increased, it has not done so in an equal manner. In the first seven months of 2014, housing inventory jumped 18.5 percent over 2013; yet, according to a Redfin study of that increase, those gains were exclusively for higher-priced listings. So while the inventory of homes priced $549,800 and above rose 15.6 percent, the inventory for homes priced $227,500 and below fell 15.7 percent.
An unequal growth in housing inventory will only further precipitate the wider issues of inequality in housing, and will not bring us any closer to a recovery.