This year is shaping up to be a transformative one for new construction in Chicagoland.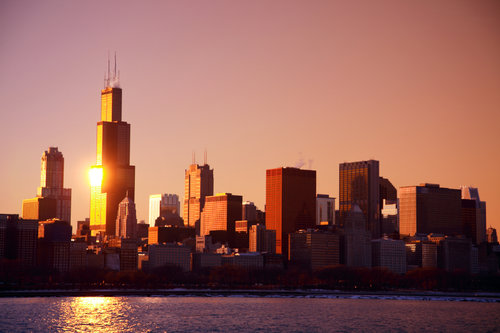 After several years in the shadows, it seems that Chicagoland's new construction marketplace is finally returning to prominence.
According to the latest analysis from Dodge Data & Analytics (DDA), residential construction spending in Chicagoland totaled roughly $507 million in March, which has vaulted the metro area ahead of previous construction meccas Los Angeles and Seattle. See our graph below for more perspective: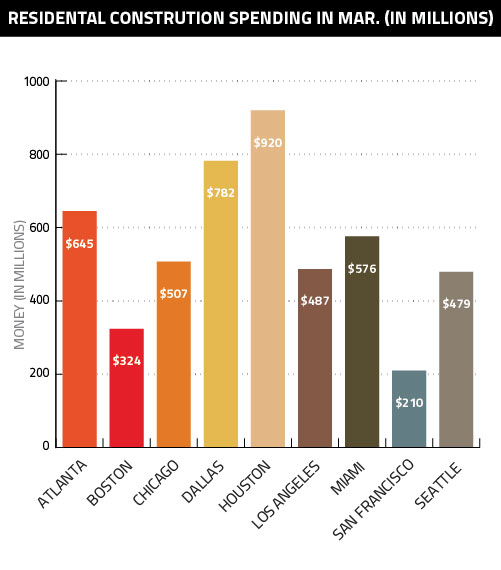 The news gets even better – in March 2014, Chicagoland's new construction spending was just $274 million, meaning that spending has risen a remarkable 85 percent from a year ago.
Our second graph looks at year-over-year changes in spending: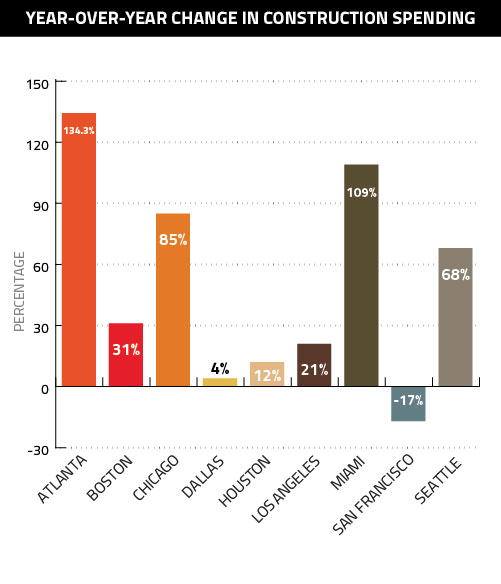 Finally, and arguably most encouraging of all, year-to-date residential spending has also increased substantially. Thus far in 2015,  residential spending has totaled $823 million, a 33 percent increase from the $617 million in the same period of 2014 – and all that while Chicagoland was grappling with another brutal wintry season!
See our graph below for a final look at DDA's numbers, this time on a year-to-date fashion: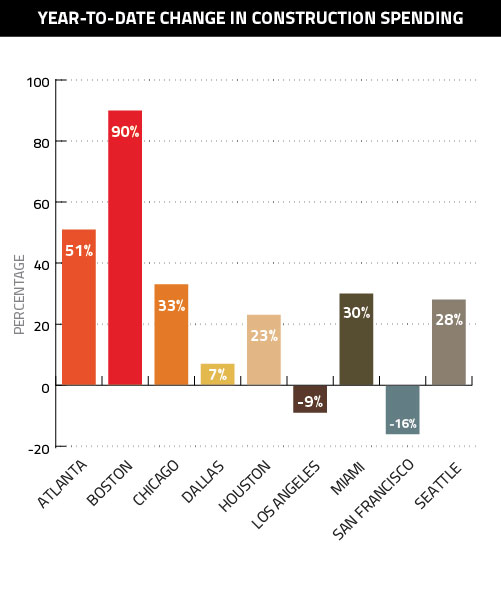 Of course, it's an entirely different matter when we analyze the specifics of what's actually being built amidst that new construction boom, and we'll be taking a closer look at those numbers in a follow-up story later this week.