Foreclosure levels fall across the country, but remain well above pre-crisis levels.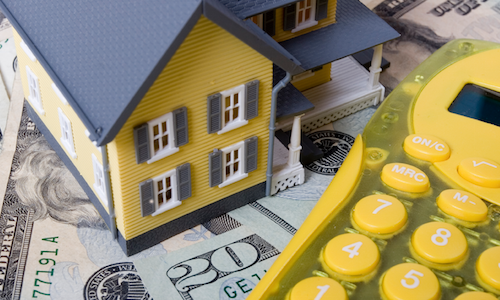 CoreLogic today released its February 2015 National Foreclsoure Report, and the findings were indicative of a trend we've been seeing since last year, which is decline.
Since Feb. 2014, the national foreclosure inventory, which now stands at 553,000 homes, has dropped 27.3 percent, while completed foreclosures similarly tumbled 15.7 percent. As of Feb. 2015, foreclosure inventory represented 1.4 percent of all homes, down 0.5 percentage points from 12 months earlier.
When compared to the peak of foreclosures in Sept. 2010, inventory is down 67 percent. Looking forward, mortgages in serious delinquency have dropped 19.3 percent from the same time last year, which puts the current rate at 4 percent of all mortgages. There are still upwards of 1.5 million homes approaching foreclosure, but comparatively, this is lowest rate recorded since June 2008.
In Chicago, the importance of foreclosures continued to dwindle as inventory share dropped 1.1 percent from last February to 2.1 percent, and the story is much the same across the entire state.
Illinois foreclosures dropped 0.9 percent to bring the total foreclosure inventory to 1.8 percent.
For the state and its biggest metro, serious delinquency rates remain at 5.7 and 5 percent, respectively, which is significantly above national levels and could pose problems for the state's judicial system, should a fair share slip into foreclosure. Thankfully, Illinois and Chicago both have been diligent in processing foreclosures, so pending an unforeseeable roadblock, things should continue to progress swimmingly.
Good, Good and Meh
Foreclosure declines were felt nearly universally, but researchers found that not every state performed equally.
On a month-over-month basis, completed foreclosures were down 11.6 percent from the 44,000 reported in Jan. 2015. As a basis of comparison, before the decline in the housing market in 2007, completed foreclosures averaged 21,000 per month nationwide between 2000 and 2006.
The five states with the highest number of completed foreclosures for the 12 months ending in February 2015 were: Florida (110,000), Michigan (50,000), Texas (34,000), California (30,000) and Georgia (28,000). These five states accounted for almost half of all completed foreclosures nationally.
Four states and the District of Columbia had the lowest number of completed foreclosures for the 12 months ending in Feb. 2015: South Dakota (15), the District of Columbia (83), North Dakota (334), West Virginia (506) and Wyoming (526).
More People are Paying Their Mortgages
An overarching evaluation of the national market will show considerable strides towards stabilization, and while the same can be said of foreclosure inventories and the number of mortgages in serious delinquency, CoreLogic's Chief Economist Frank Nothaft is quick to point out that levels are still well above pre-crisis standards.
"The number of homes in foreclosure proceedings fell by 27 percent from a year ago and stands at about one-third of what it was at the trough of the housing cycle," Nothaft said. "While the drop in the share of mortgages in foreclosure to 1.4 percent is a welcome sign of continued recovery in the housing market, the share remains more than double the 0.6 percent average foreclosure rate that we saw during 2000-2004."
CoreLogic CEO and President Anand Nallathambi shared Nothaft's sentiment, but padded his statements with optimism.
"The foreclosure rates in judicial foreclosure states are beginning to pick up and remain higher than in non-judicial states," he said. "What's encouraging is that fewer Americans are seriously delinquent in paying their mortgages, which in turn is reducing the foreclosure inventory across the country as a whole."