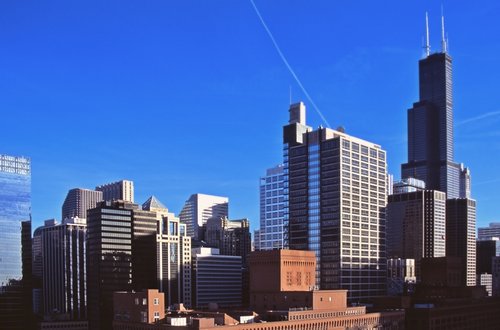 In the nine-county Chicago Primary Metropolitan Statistical Area, home sales in February totaled 5,611, a decrease of 1.3 percent from Feb. 2014, according to the latest analysis from the Illinois Association of Realtors.
Though still a decrease, February's sales activity represents a most welcome change of pace from January, when sales dropped more than 5 percent year-over-year.
Unsurprisingly, Chicagoland's median price continued to increase, jumping 12.5 percent year-over-year to $175,000.
Chicago Marketplace Soars
One marketplace that was devoid of the winter blues in February was the city of Chicago, where home price rose by 3.9 percent from last year; remarkably, median price catapulted 21.1 percent from Feb. 2014, an increase that, admittedly, gives us pause amidst our continuing coverage of the current affordability crisis.
However, Hugh Rider, the president of the Chicago Association of Realtors, struck a positive chord in his comments, emphasizing the early strength of the city's spring buying season.
"Chicago's spring buying season is starting strong," Rider said. "In a sign of buyer confidence, year-over-year city sales increased for the first time since last summer despite the low inventory. This is welcome news for potential sellers who might have been tepid about putting their home on the market. Homeowners also can be motivated by median sales prices that continue to top last year's."
Activity Also Strong in Suburban Chicago
Home sales were similarly strong in suburban Chicago – at least the markets of DuPage, Lake and suburban Cook that the Mainstreet Organization of Realtors (MORe) covers.
According to MORe statistics, suburban sales rose 4.3 percent year-over-year in February, marking the first yearly sales increase since June 2014. Even more important, pending sales soared 35.1 percent from Feb. 2014, the largest such increase since August 2013; median price, meanwhile, was up 6.9 percent.
Areas that saw particularly strong sales increases included: Berkeley, where sales rose 250 percent; Burr Ridge (133.3 percent), Keeneyville-Roselle (275 percent); North Aurora (100 percent); and Streamwood.
So, where does this leave us? It's difficult to say, given that inventory remains low, wages remain stagnant and the economic news remains, at best, lukewarm – and at worse, extremely troubling. All those issues feed into housing, so we'll have to wait and see how they impact the market going forward.