The nation is healing, and as a result foreclosure inventories are thinning out across the nation. How did our city do?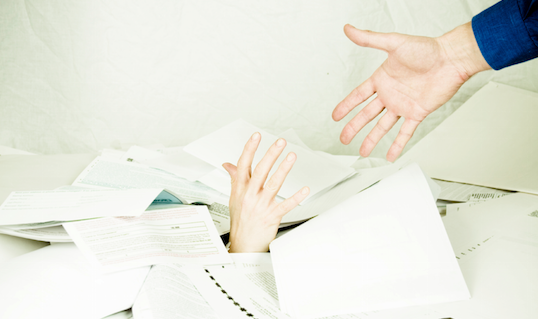 Foreclosure numbers responded positively to a healing economy in January, dropping significantly, CoreLogic's National Foreclosure Report revealed.
Total foreclosure inventory plummeted 33.2 percent from a year prior, leaving 1.4 percent of homes, or approximately 549,000, in some stage of foreclosure, while completed foreclosures fell 22.5 percent from 55,000 to 43,000. January's numbers represent more than three years of consecutive monthly declines. And as it stands, the nation's foreclosure inventory has fallen 63 percent from its peak in Sept. 2010.
As Zillow recently reported, Chicago is stuck in a "sour spot." Of course, the group was referring to gains in employment compared to income increases, but the phrasing is still applicable, as the city's foreclosure inventory stands well above national levels at 2.1 percent – slightly higher than Illinois' 1.8 percent. Foreclosure levels have fallen a significant 1.2 percent year-over-year, but a towering 5.7 percent serious delinquency rate, nearly 2 percentage points above the national average, puts the city in dangerous waters, poised for an influx in foreclosure later in the year.
Universal Momentum
Nationally, foreclosure levels are receding into more familiar and market friendly depths, approaching healthy standards enjoyed prior to the economic turmoil brought on a few years ago. In its report, CoreLogic found:
The number of mortgages in serious delinquency declined 23.8 percent from January 2014 to January 2015 with 1.5 million mortgages, or 4 percent, in serious delinquency.
The five states with the highest number of completed foreclosures for the 12 months ending in January 2015 were: Florida (111,000), Michigan (51,000), Texas (34,000), California (30,000) and Georgia (28,000). These five states accounted for almost half of all completed foreclosures nationally.
Four states and the District of Columbia experienced the lowest number of completed foreclosures for the 12 months ending in January 2015: South Dakota (22), the District of Columbia (66), North Dakota (336), West Virginia (511) and Wyoming (532).
2015, Better Than 2014
From the report's accompanying remarks, it's clear CoreLogic Chief Economist Frank Nothaft is optimistic about the steady, downward trajectory foreclosures have been maintaining these past several years, and where the market is heading in 2015.
"Job growth and home-value appreciation have worked to push the serious delinquency rate to the lowest since mid-2008 and foreclosures down by one-third from a year ago," he said. "With economic growth in 2015 expected to be better than last year, further declines in both delinquencies and foreclosures are projected for this year."
Anand Nallathambi mimicked Nothaft sentiment, pointing out the universal declines experienced over the last 12 months, citing Florida as a specific example of such gains.
"Florida, one of the hardest hit states during the foreclosure crisis, experienced a decline of almost 50 percent year-over-year, which is outstanding news," he said.
As most economists will attest, market projections are never assured, but as things currently stand, the nation is well positioned for a strong 2015.