Hundreds of thousands of homes have fallen into zombie foreclosure, RealtyTrac says, but it might not be the worst thing ever.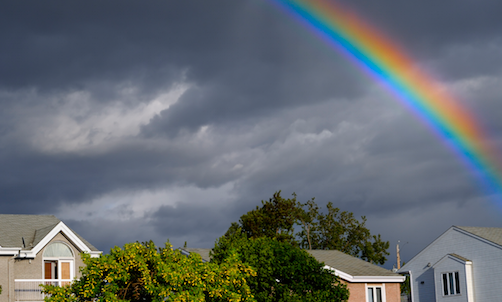 In RealtyTrac's recently released Q1 2015 Zombie Foreclosure Report, the real estate research company discovered that of the nearly 600,000 properties currently in some stage of the foreclosure process, 25 percent or 142,462 have been vacated prior to the repossession. The presence of zombie foreclosures is such a problem, because when families vacate a home prior to the bank seizing it, the process may be stalled, or even cancelled, and the repercussions will then land on the person who's name remains on the title.
RealtyTrac researchers found that such instances of zombie foreclosures were particularly pronounced in Chicago, where they made up 21 percent (8,384) of the area's total foreclosures. Despite the high level, zombie foreclosures are still down 35 percent from the same time last year.
"While the number of vacated zombie foreclosures is down from a year ago, they represent an increasing share of all foreclosures because they tend to be the problem cases still stuck in the pipeline, " Daren Blomquist, vice president at RealtyTrac, said of the continuing significance of zombie foreclosures.
Still, while the share of zombie foreclosures has increased, Blomquist is careful not to alarm, instead suggesting the early year rise could be a positive.
"In states with a bloated foreclosure process, the increase in zombie foreclosures is actually a good sign that banks and courts are finally moving forward with a resolution on these properties that may have been sitting in foreclosure limbo for years," he said.
Because of persisting demand, it's unlikely these distressed properties will stay on the market long after they become available.
Check out the graph below to see how our city compares: