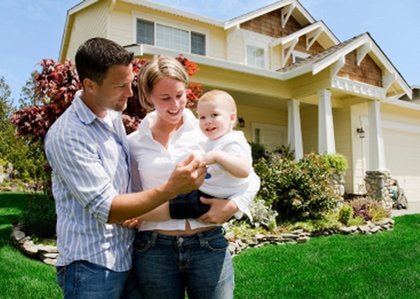 Realtor.com's Chief Economist Jonathan Smoke is launching his first annual forecast, and in an industry crowded with analysis and economists throwing around numbers, he's determined to stand out.
The differences between what Smoke is doing and his slew of competitors – as well as his affiliated economists at the National Association of Realtors – comes down to the data he is looking at and what he's doing with it.
"The difference will be reflection of a more comprehensive data set than what some others may be using, and a more specific view of the market when you try to explain some of the differences in aggregated headline numbers," Smoke told HousingWire, in anticipation of his forecast that was released Dec. 4. "What we're doing is perfectly in line with the feedback from industry we've gathered since starting. One of the phrases that kept coming up was 'shoot straight.' Our goal is that our complete forecast will be more informative, and therefore, different from everyone else."
And so, here it is, Realtor.com's first forecast.
1) Millennials Will Drive Household Formations
Both population and households have grown at a slightly higher pace in 2014, and this trend will continue in 2015 with modest improvement over 2014 increases. Households headed by Millennials will see significant growth as a reflection of economic gains. Millennials will also drive two-thirds of household formations over the next five years. The addition of 2.5 million jobs and increased household formation will be the two key factors driving first-time buyer sales.
"The story about Millennials not forming households and getting into homebuying is more of a 2012 and early 2013 story," he tells HousingWire. "It's outdated. Our view of 2015 is informed by strong trends and indicators of what's happening today with Millennials.
"In 2014, it's been a banner year for employment, but parsed by age groups, those under 35 have been gaining jobs at a 60 percent faster rate than rest – one of the best years for employment was even better for Millennials," he said.
Aside from the gains in employment for those under 35, Smoke said the other driver is that these younger buyers are, well, getting older.
"The rest of it is more of a life story – if you looks at the bell curve for Millennials, the median age is 24 – so the oldest cohort of ages 25 to 34 puts the majority of the population finished with or finishing school and grad school, and getting married. We're seeing birth rates putting 2014 in the running for highest volume of births in years," he said. "There's no reason to believe their situation will do anything but improve because the backdrop of economic circumstances is getting dramatically better."
He added that changes opening up the credit boxes as a function of the new reps and warranties policies – from the GSEs; final QM implementation in 2015; or simply banks getting more aggressive in lending because of greater potential to make more money as interest rates rise – will benefit younger buyers more than anyone else.
2) Existing-Home Sales Will Increase By 8 Percent
Existing-home sales will grow as more buyers enter the market motivated by a clear understanding that both rates and prices will continue to rise. The increase in home sales year-over-year will be similar to 2012, but this time, the composition of properties sold will be more normal with minimal levels of distressed properties. While the majority of housing activity next year will be driven by Baby Boomers preparing for retirement, Millennials will account for 65 percent of first-time homebuyer sales in 2015.
"The boomers definitely have the highest share of transactions, and they are most numerous on existing ownership and driving more of activity, especially if you take investors out of the picture," Smoke said. "Boomers and their wealth, combined with the absence of the first-time market is why you've seen a skewed market.
"Now we are in the cycle where over the next five years, the youngest of the Boomers turn 55. At the same time, the older half is going to be 65 or older.  That means we should start to see decisions on what kind of retirement they are envisioning. We're now entering a period where mortgage rates and prices will be higher in the future, and people will be making decisions now about what will happen before interest rates and prices rise even more," Smoke said.
3) Home Prices Will Gain 4 to 5 Percent
Low inventory levels and demand driven by improved employment opportunities will push home prices up next year. While first-time homebuyers have many economic factors working in their favor, increasing home prices will make it more difficult to get into high-priced markets such as San Francisco and San Jose. As a result, first-time homebuyer activity is expected to concentrate in markets with strong employment and affordability, such as Des Moines; Atlanta and Houston.
4) Mortgage Rates Will End the Year at 5 Percent
Mortgage rates will increase in the middle of 2015, as the Federal Reserve increases its target rate by at least 50 basis points before the end of the year. Thirty-year fixed rate mortgages will reach 5 percent by the end of 2015. One year adjustable rate mortgages (ARMs) will rise minimally. Lower ARM interest rates will influence an uptick in buyer interest for adjustable and hybrid mortgages. While still at historic lows, rate increases will affect housing affordability for first-timers trying to break into the housing market, and will be another factor pushing them to less expensive locales.
5) Home Affordability Will Decrease 5 to 10 Percent
Affordability will decline in 2015 by 5 to 10 percent, based on home price appreciation and increasing mortgage interest rates. This decline will be somewhat offset by increasing incomes. When considering historical norms, housing affordability will continue to remain strong next year.
"Rate and price appreciation compound to affect mortgage affordability," Smoke said. "If you can act, you will want to. But if you're limited by needing to save for a down payment or fix credit history, the headline numbers on rate increases won't really be as bad as it seems.  Part of the reason for that is the numerous options beyond the 30-year fixed rate – that's when you see more ARMS and hybrids being written."
As for why he expects income appreciation after a long period of wage stagnation, in part it's exactly because of flat incomes and slow job growth to date. And it's relative.
"The job situation in the model I'm using says we are at that point where most of the slack is coming out of the labor market and hourly wages are ticking up at a pace not seen since the recession began," Smoke said. "A continuation of this year's (gradual growth) trend may not look significant, but to grow 3 percent when it's been under 2 percent is an improvement."
Smoke says that what he is expecting for jobs and income growth is why he is expecting mortgage rates to move faster than most any other major industry forecaster.
There's also the fact that since most economists missed last year – predicting 5 percent interest rates by the end of 2014 when they actually dropped to about 4 percent – it's likely many are now being too conservative.
"I don't think (flat or falling interest rates) will remotely be the case again next year," Smoke said. "That's one area where we're potentially more different than others, but I feel confident the economy is going to keep continuing to perform as it has over the last two quarters, and the Fed will act accordingly."
Meanwhile, his new home starts forecast is more conservative than many of his peers, but his existing-home sales prediction is a bit bolder.
"I do think we will see total starts up 16 percent and single family up 21 percent, but if you compare our numbers for new construction to others, we are a bit more conservative. It's a reflection of assumptions we make about supply constraints and the amount of growth that can occur in single family," Smoke said. "You can't hockey stick in one year. And that feeds into why we think will be more demand for existing-homes."
As for the "hot spots" – Smoke said he dislikes using the phrase housing market because there is no single housing market, but rather, a multitude of different housing markets – he has his list.
"The growth expected in 2015 will be widespread, but as we put together our forecast, 10 local markets stood out as especially primed and ready for significant acceleration across housing metrics in 2015," Smoke said. "The markets on this list range from big cities with older housing stock; big and mid-size cities with substantial levels of new construction; and up and coming markets appealing to young professionals for their job growth and high affordability. Los Angeles and Washington, D.C., were selected for their anticipated increases in home sales and household formation. While Des Moines may seem like an odd addition, its incredibly high affordability and high levels of homeownership among Millennials set the stage for a strong housing performance next year."
COPYRIGHT 2014 HOUSINGWIRE
REPRINTED WITH PERMISSION