Foreclosures are being completed at dramatic rates…and why that might not be so good.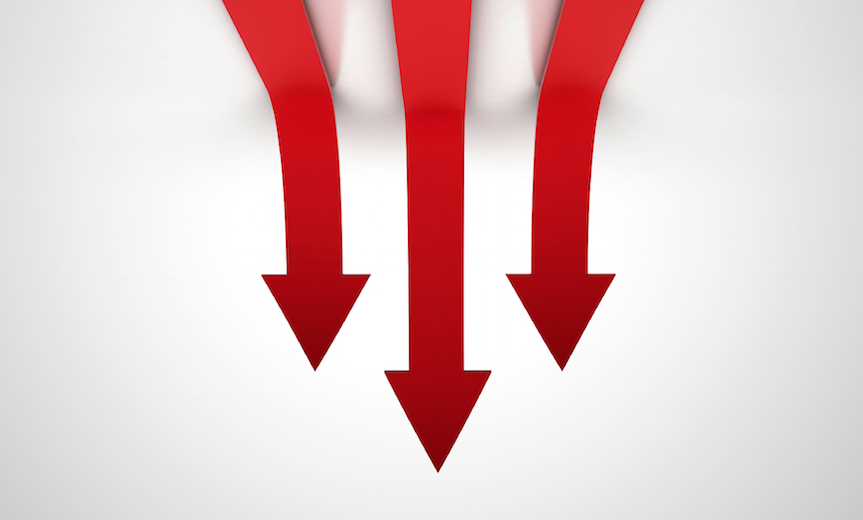 The newest foreclosure report from CoreLogic highlights the nation's continued efforts to push through new and long pending foreclosures, but the robust pace of completion is proving a hindrance for local homebuilders.
In the 12 months prior to October 2014, foreclosures in Chicago dropped by 1.4 percent, amounting to just over 9,000 homes. The Windy City has struggled to keep its foreclosures at a reasonable volume in recent years, but 2014 has helped shed a large heap of that burden – though, the city's serious delinquency rate stands at 6.1 percent. Chicago' foreclosure inventory now stands at a modest 2.4 percent, slightly above the state's overall 2.1 percent.
National progress has followed a similar trajectory with more than 41,000 foreclosures reaching completion in October, a year-over-year decline of 26.4 percent. From September 2014 to October, foreclosures were down 34.1 percent from 62,000 – a huge drop when compared to the 21,000 per month average between 2000 and 2006.
The recent drop represents 25 consecutive months of year-over-year double-digit declines to the national foreclosure inventory.
A National Lift
Despite a handful of regional hiccups, the market is progressing at a healthy pace, and foreclosures are ebbing closer to normal, pre-crisis levels. Additional findings from CoreLogic report were:
The number of homes nationally that were in some stage of foreclosure was down 30.9 percent from October 2013 to October 2014. The decline represents 36 consecutive months of year-of-year drops.
The national foreclosure share fell to 1.6 percent this past October.
Current foreclosure inventory levels are the lowest they've been since May 2008.
There Is More Work To Do
You can see in through the nation: huge reductions in foreclosure inventory. It sounds great, getting properties out of foreclosures and back onto the market, but Sam Khater, deputy chief economist for CoreLogic, points out that while these numbers are promising, the consistently high rates of completed foreclosures could be an issue further down the road.
"Until the flow of completed foreclosures declines to normal levels, new-home construction will not pick up because builders have little incentive to compete with foreclosure stock," he says.
In a recent article, we found that residential construction spending had improved nationally, rising 1.8 percent year-over-year. But in several parts of the country, particularly along the coasts, builders are still struggling – sometimes profoundly.
Luckily, CoreLogic President and CEO Anand Nallathambi predicts foreclosures continue inching closer to normal levels in 2015.
"The foreclosure inventory is less than 2 percent and seriously delinquent loans are trending lower right now," he says. "At current rates, we can expect the foreclosure inventory to slip below 500,000 units during 2015."