Zillow's move to include "Coming Soon" listings has led to an industry-wide conversation about the potential of the strategy.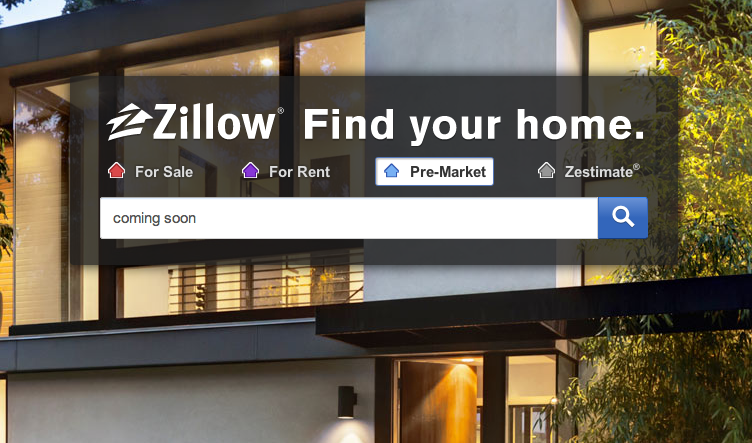 When someone wants something, there's no better way to make him or her want it even more than by putting a sign on it that says, "Coming soon." It's like placing a birthday cake in front of a hungry child and telling them that they can have it, but not for another two weeks. Movie theaters do it; car manufacturers do it; and now, real estate agents do it, too.
It's long been a tactic of marketers to entice customers by teasing them with the prospect of future options. And while it's something agents and brokerages in the past have used to spur interest, it wasn't until recently that the strategy started gaining major traction in the industry. Where familiar signs, like the red, white and blue of RE/MAX, used to singularly identify houses as being "for sale," they now serve the added purpose of teasing interested buyers, saying simply, "coming soon."
The larger implications of this trend on the industry are certainly up for debate, but Zillow, one of the major three listing syndication services, gave a big endorsement of the strategy – and turned a few heads – when the website unrolled its new "Coming Soon" feature, which, as the moniker suggests, showcases homes not yet on the market.
A Clear Divide
Throughout real estate, there seems to be two schools of thought regarding preemptive promotion: it's good or it's bad; there is little room for a grey area.
For those who subscribe to the method:
The benefit comes in whetting the appetites of buyers hungry for options. In several markets throughout the country, inventories are still struggling to satisfy consistent demand, so giving them something to look forward to is an easy way to keep them interested.
Zillow's Chief Industry Development Officer Errol Samuelson argued that a "coming soon" label "is akin to giving [a property] a head start in the race to get sold."
The company says that it gives buyers a chance to "browse hidden inventory" and acts as an antidote to pocket listings, which occur when an agent covertly drums up buzz around a listing with other brokers before the property is on the open-market multiple listing service.
For those against:
Opponents of the tactics, like the National Association of Realtors, admit that a 'coming soon' label could help ferry a listing to the front of the line, but adds that the exposure, in many cases, violates the ethical guidelines of local real estate associations.
Many worry a seller will accept a pre-mature offer before realizing they could have gotten more on the open market.
Indiana-based brokerage F.C. Tucker Co. told Inman News that Zillow's "Coming Soon" service would violate the state's licensing laws, which would subject the brokerage to hundreds of dollars in fines.
Chicagoland Embraces Trend, Professionals Stay Wary
In Chicagoland, the trend is being widely embraced. Local Baird & Warner Agent Susan Colella recently told Crain's that she sees advance marketing as " the new, exciting trend." She says that agents in her office have taken such a liking to the "coming soon" signs that she has trouble even getting a hold of one these days.
Russ Bergeron, the CEO of Midwest Real Estate Date, or MRED, has also gone on record as an advocate of the strategy, telling Crain's that it's just one more tool for a broker to use. However, Bergeron added that there is room for the strategy to be misused.