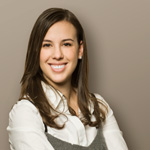 The multiple listing service (MLS) certainly has evolved. It used to be a huge printed book – now it is in website form, with useful tech features, like search functionalities and the ability to update listings every 15 minutes, so that once a listing is updated, it will be updated on the MLS, as well.
In addition, the data the MLS gathers and stores gives real estate professionals much insight into the market and all the key trends. What neighborhoods and areas are we seeing the most transactions in? Where are mostly cash deals? Just about any questions about where the market is headed can be answered with a look at the data stored within the MLS.
Some agents might feel that the MLS could be further improved – with just about anything, there is always room for improvement – but every agent we interviewed for our cover story agreed: the industry is not at a point where an agent does not need the MLS. While syndication sites attempt to rival the MLS, the MLS is incomparably valuable because of the data it provides. But the MLS is not perfect; Russ Bergeron, Midwest Real Estate Data's CEO, pictured on our cover with Baird & Warner agent Leslie Ebersole, says that off-MLS listings, or pocket listings, which have been receiving increased attention in Chicagoland as of late, detract from the MLS' collection of data, and harm consumers in the process.
"I feel it is mostly due to the reduced inventory of listings that have made the use of off-MLS listings more noticeable to brokers who are looking desperately for properties to match up with their buyers," he says in our cover story on page 12. "Hundreds of potential buyers [are] added into the system every day. No other system can match this pool of buyers, and this clearly demonstrates how a pocket listing hurts the consumer, because minimal exposure is given to a property when it is not placed in the MLS."
What do you like about the MLS? What don't you like? What features could use some improvement, and what features can't you live without? Is there room for more innovative tools? Email me at [email protected] or comment on the cover story on our website at chicago.staging312.com/current-issue.
Also, fun fact: today's issue (volume 10, issue 21) is out on Monday, Oct. 21 (10/21). As far as we know, this hasn't happened in Chicago Agent's entire history, and we thought it was kind of cool!