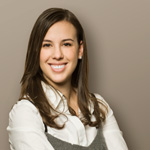 Talking is the basis of communication, but with technology, there are multiple ways to communicate – text, email, old-fashioned phone calls and even messaging through social media platforms, like Facebook and Twitter. With even more ways to communicate today, you'd think communicating with clients would be easier for agents, but it remains the No. 1 complaint of all consumers.
How can agents work on their communication with their clients? It all starts with a plan. An effective communications plan sounds like it'd be easy to put together, but quite a lot of thought needs to go into it, and the most effective plans start even before meeting a prospective client. Michael LaFido, one of the agents we interviewed in our cover story, has his prospective clients fill out a questionnaire and a DiSC profile, which helps him determine how serious these buyers or sellers are about working with him, what their needs are and how they will be to work with. Haven't heard of a DiSC profile? Check out our sidebar, "What's in a DiSC?," for a brief synopsis about how that can help your business.
John O'Neill, on our cover, also has communications wisdom for other agents who find it difficult to prioritize and balance clients and the necessary communication with them: use all your resources to keep clients in the know. Show them the CMA and data you're looking at, and where you're finding the information you are telling them; refer them to your sphere of loan officers, lawyers and inspectors so that communication isn't lost on that front, either. But a truly efficient communications plan should be divided into stages, with specific information communicated each step of the way – see what else you should be doing at each stage of your own communications plan in our cover story.
Do you have different tips to create an effective communications plan? Email me at stephanie@chicago.staging312.com or comment on the cover story on our website at chicago.staging312.com/current-issue.