August was a very solid month for home sales in Chicagoland, with both the city and suburban markets putting up great numbers.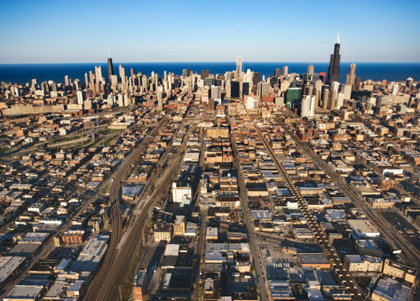 Home sales in the nine-county Chicagoland area rose 24.3 percent year-over-year in August, totaling 11,771 sales according to analysis from the Illinois Association of Realtors.
Additionally, the median price for Chicagoland home sales rose 16.2 percent from last year to $197,500, while time on market plummeted by 28.9 percent to just a 59-day average.
Condos are King in Chicago
In the city of Chicago, home sales rose 22.0 percent year-over-year to 2,797 sales, while median price for Chicago homes was $245,000, a 22.5 percent increase from August 2012.
Also, Chicago's condo marketplace was quite robust, posting a 17.6 percent increase in price to $282,250, and Chicago's time on market improved even better than the nine-county area, falling 36.5 percent to just 47 days.
Zeke Morris, the president of the Chicago Association of Realtors, said condos have been the main currency of Chicago's housing recovery.
"In the city of Chicago, we continue to see condo sales drive our market, with an increase in the number of units sold to 1,775 in August 2013, up 23.1 percent from the previous year, and the median home price has risen by 17.6 percent, to $282,250," Morris said. "As inventory is absorbed in some of the more popular areas of Chicago, our hope is that it spawns interest in neighborhoods that have not experienced the same growth, but offer viable, affordable housing options key to the economic renewal of our city."
Suburban Chicago Real Estate "Back to Normal"
Suburban Chicago also posted sterling home sales in August, rising 28 percent from last year according to new stats from the Mainstreet Organization of Realtors (MORe). Communities with particularly strong home sales increases included Brookfield, where sales rose 140 percent, Tinley Park, where they rose 100 percent, and Wheaton, where sales jumped a whopping 173 percent.
Michael Parent, the president of MORe, said that Chicago's housing market has returned to its historic norms, and homebuyers should, in kind, return to traditional buying habits.
"We're now back to the norm," he said. "Buy a starter home as a stepping stone, let your money work for you as the market continues to improve. Then in three to five years you can buy a bigger home … Overall we're heading in the right direction. I don't think we can ask for more."