Not only were existing-home sales up by monthly and yearly measures in July, but housing inventory continued to stabilize as well.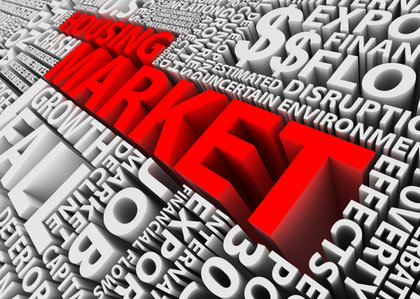 July was a rock solid month for existing-home sales, according to the latest data from the National Association of Realtors, with sales rising 6.5 percent from June to July and 17.2 percent from July 2012.
Even more encouraging was NAR's data on housing inventory, which rose 5.6 percent from June to July to a 5.1-month supply; inventory was still down from a year ago, but its 5.0 percent year-over-year drop was the slimmest since March 2011.
Existing-Home Sales: Encouraging Trends in Housing
Other notable findings in NAR's report included:
With July's increase, home sales have now increased by yearly measures for 25 straight months.
The national median existing-home price rose 13.7 percent year-over-year, the 17th straight month of such an increase; prices have now risen by double-digits the past eight months.
In a very good sign, distressed homes accounted for just 15 percent of all July sales, the same as June and the lowest share since NAR began tracking distressed properties in October 2008; for comparison's sake, distressed sales made up 24 percent of sales a year ago.
First-time homebuyers, though, remain missing in action; they accounted for just 29 percent of purchases in July, unchanged from June but down from 34 percent a year ago.
Both single-family homes and condos posted strong numbers in July. Single-family home sales were up 6.3 percent monthly and 16.4 percent yearly, while condo sales were up 8.6 percent monthly and 23.5 percent yearly.
Regionally, existing-home sales were up across the board, rising on a yearly basis by 20.3 percent in the Northeast, 20.8 percent in the Midwest, 16.6 percent in the South and 19.2 percent in the West.
The jury is still out, though, on the impact of rising mortgage rates on home sales. Though Lawrence Yun, NAR's chief economist, said in NAR's report that the riser rates both pushed "some buyers off the sidelines" while providing "strong incentive for closing deals," Bill McBride of Calculated Risk wrote that it's still too soon to make any judgements.
What's the Deal with Housing Inventory?
In that same post, McBride wrote that July's data from NAR all but confirms that housing inventory bottomed earlier this year, and he predicted that come October, NAR may be reporting positive yearly growth for inventory.
For some additional perspective, check out our chart below, which shows the year-over-year inventory declines for the last few months: