Residential construction went through a rough patch after 2006, but new Census Bureau data shows the market roaring back to life.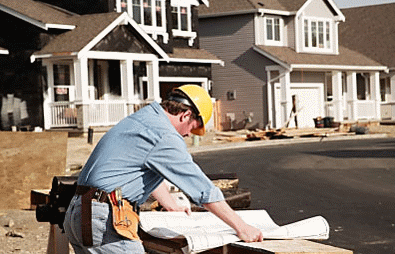 Residential construction had a strong month of activity in February, with spending on projects in February rising to a seasonally adjusted annual rate of $303.4 billion, according to the latest analysis from the U.S. Census Bureau.
That's up 2.2 percent from January and 20 percent from February 2012, and represents good things for residential construction going forward.
Things Looking Up for Residential Construction
It's no mystery that residential construction went through some tough times in the post-bubble housing market, but the market has shown definite signs of recovery in the last year. In addition to the monthly and yearly increases, residential construction spending is also up 36 percent from its post-bubble low in early 2009.
On his Calculated Risk blog, Bill McBride mentioned that residential construction is normally the largest sector of overall construction spending, and though that hadn't been the case in the post-bubble market, it's looking like we're slowly returning to a normal market.
"Private residential is now about even with private non-residential, and residential will probably be the largest category of construction spending in 2013," McBride wrote. "Usually private residential construction leads the economy, so this is a good sign going forward."
Overall Construction Spending Strong
The overall construction spending numbers, though, were no slouches. For February, construction spending rose 1.2 percent from January to an annual rate of $885.1 billion, which is nearly 8 percent above February 2012's numbers and 6.6 percent over the first two months of 2012.
In addition to the aforementioned residential construction numbers, nonresidential private construction was $309.6 billion, a 0.4 percent increase from January. Even public construction, an area long depressed by cuts to state budgets, showed improvement, with overall public construction up 0.9 percent and highway construction up 3.4 percent.