By Lani Rosales, AGBeat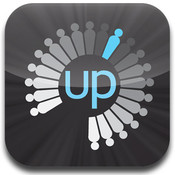 The free tool FellowUp offers to be your virtual assistant by integrating your LinkedIn, Facebook and Google accounts and organizing not only your calendar items, but also your contacts' demographic information and any notes you have written. You can even set reminders on your own or be told of Facebook birthdays.
FellowUp is currently in beta, and though there might be some bugs, it's off to a good start. When I uploaded my networks, it knew I had a dinner meeting that night and let me send a follow-up email from its dashboard. It also knew that it was my friend Greg's birthday, and let me write on his Facebook wall right from the dashboard, too.
The goal of FellowUp is to reduce the noise and increase the productivity of an ever-expanding network. It promises privacy and offers an iPhone app with Android soon to follow, so you can take notes on meetings in the field and set reminders on the go.
Suggestions for Improvement
Although it is not made clear at the initial sign up, they do notify you via email of your daily tasks, birthdays, etc. Secondly, if you already have Salesforce or some similar CRM, a free social media CRM program like this is redundant, but this is a great tool for the independent agent who doesn't have access to a more sophisticated system. The only major complaints agents might have so far is that it took a really long time to import 2,020 Facebook contacts (which I don't consider to be a large account by any means). Secondly, I wish it integrated into Google a little better, rather than Google only integrating into it. In other words, it's a one-way conversation between Google and FellowUp, but if it were two-way, FellowUp could send me reminders via a Google Calendar reminder or the like. That could be annoying with the sheer volume, but I live in my Gmail, and chances of me using the service increase if I'm reminded to use it.
I can see how this could save a lot of people a lot of time and it gets people to think about productivity. I'll be using it over the coming weeks to test it out. Will you?
COPYRIGHT 2012 AGENT GENIUS
REPRINTED WITH PERMISSION