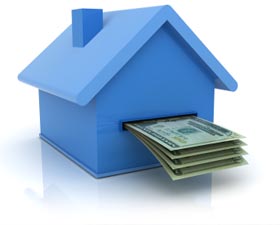 How much did Chicago home sales increase in the third quarter? What's the deal with federal conforming loan limits? Has CoreLogic predicted this month's Case-Shiller? Here's quick rundown of stats from this week's news (Nov. 7 – Nov. 11) by the numbers:
20.2  – the percentage that Chicago area home sales increased in the third quarter; various analysts and Realtors stated that unprecedented affordability in Chicago, coupled with pent-up consumer demand, drove sales.
29 – the percentage that nominal home values have decreased since 2005; analysts at JPMorgan Chase estimate that such affordability, coupled with a record low in housing starts, is contributing to a major pent-up demand for consumers.
82 – the percentage of homeowners who refinanced their mortgages through Freddie Mac and either maintained or decreased their monthly payments.
1.1 – the decline in CoreLogic's HPI, from August to September; used by the Federal Reserve, the HPI is a competing home price index to S&P's Case-Shiller, and often predicts how the mighty index will come out the final Tuesday of the month.
226,961 – the amount of government-owned REO properties in the third quarter; though a 23 percent decline from last year, inventories are expected to rise as banks resume foreclosure proceedings in the coming months.
729,750 – the dollar amount that Realtors and housing proponents are hoping to raise federal conforming loan limits to; since Oct. 1, loans have been capped at $625,500.