Which neighborhoods are moving recently built inventory the fastest? To find out, LeapRE took the number of active listings in each neighborhood in Chicago and divided it by closed listings during the last year, looking only at properties built since 2007. Only neighborhoods with at least 10 recorded closings during the previous twelve-month period and 10 active listings were rated.
It appears eight months is the shortest amount of time it's projected for a neighborhood to move all recently built inventory – Edgewater, North Center and West Town each top this list. The Near South Side has the longest projected time to move inventory, with 41 months. Uptown came in a distant second with 29 months.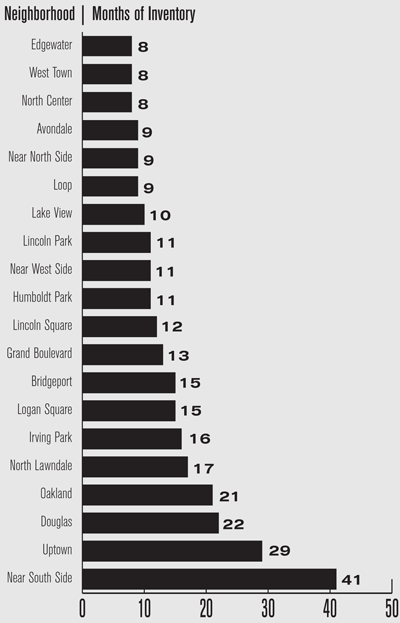 Leap Real Estate Systems is the leading provider of online solutions for Chicagoland's progressive agents. With over 20 years of software development experience and a keen understanding of the real estate industry through analytics, our mission is to create innovative products that improve seller communication and encourage data-driven decision making. For more information on our company and services, visit www.LeapRE.com.