The National Association of Realtors (NAR) and home finance analysts discussed that government involvement is too strong, speculating that secondary mortgages are coincidentally holding back growth in the housing market at their annual meeting this week.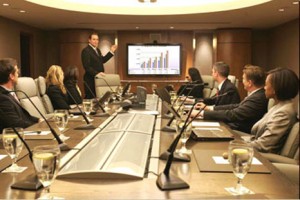 PropertyWire reported on the issue, highlighting NAR's meeting in Washington, D.C., where members discussed  that the governments' overbearing presence was "unhealthy," and until the market regains stability, private capital is improbable. Therefore, NAR believes that government reform is necessary, but it must be executed with care, as comprehensive mortgage liquidity is also a must for taxpayers and home-buyers alike.
Discussion of reform also involved scrutinization of the governments' long-term involvement in housing finance and how this may impact the stability of the housing market. Secondary mortgages are necessary to allow buyers to find mortgage lenders with ease. The Secondary Mortgage Market Enhancement Act was passed in 1984 to meet growing demand for mortgage credit that could not be wholly met by existing federal agencies, but now, NAR feels these secondary mortgages are holding the market back.
"The government's large presence in the housing finance is unhealthy and needs to be scaled back. However, the steps we take over next few years to reduce the government's role and increase private capital will have a tremendous impact on the housing market and economy as well as the availability and affordability of mortgages," said James Parrot, senior advisor for housing at the National Economic Council in Washington in a statement.
"The objective isn't to turn away from housing, but to make the housing finance market stronger so that families and their most important asset are better protected," he added.