Congress needs to strengthen and reauthorize the National Flood Insurance Program for the long term to prevent undermining the fragile real estate market recovery, the National Association of Realtors said in testimony today before the House Financial Services Subcommittee on Insurance, Housing and Community Opportunity.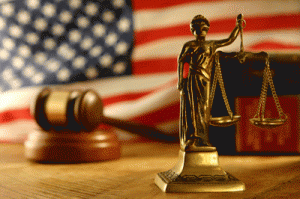 "As the leading advocate for housing issues, NAR strongly supports reauthorizing the NFIP for a minimum of five years, and before the program is set to expire later this year, ending the current stopgap approach that has already led to nine extensions and five lapses of program authority since 2008," said Realtor® Terry Sullivan, who testified on NAR's behalf regarding draft legislative proposals to reform the NFIP.
The NFIP authority is set to expire on September 30 for the 10th time in two years. The program ensures access to affordable flood insurance for more than 5.6 million home and business owners in 21,000 communities nationwide.
The month-to-month approach has exacerbated uncertainty in many recovering real estate markets that depend on the NFIP to protect them against flood losses. The lapse in June 2010 alone resulted in the delay or cancellation of 47,000 home sales, according to NAR survey data.
In written testimony, Sullivan also tackled a common misconception that the NFIP's current structure benefits coastal states at the expense of noncoastal states. In fact, five of the 12 states with the fewest high flood loss years actually have coastlines, and analysis shows that overall coastal states are paying in more than they are taking out. Those states perceived to have the highest risks are actually paying their fair share and contributing more than other states, he said.
In addition to a longer term reauthorization, NAR also supports strengthening the long-term viability of the NFIP by expanding coverage to include business interruption and loss of residential use, which could help encourage additional participation; indexing coverage limits, which have not been updated for inflation since 1994; and ensuring that the owners of repetitive loss properties pay insurance rates that reflect the full risk to the property. These reforms will help increase funds for the NFIP, help property owners recover from flood losses, and decrease future federal assistance when underinsured properties suffer flood losses, said Sullivan.
He added that while NAR supports reforms to the NFIP, any efforts to move the NFIP toward privatization will be strongly opposed.
"The NFIP was created and continues to address the private market's inability to guarantee access to affordable flood insurance in many real estate markets, and without this program the only way for owners to rebuild after a devastating flood is for the federal government to provide post-disaster rebuilding assistance – using taxpayer dollars. Federal support was and continues to be justified today by saving taxpayers property and money," Sullivan said.
The National Association of Realtors, "The Voice for Real Estate," is America's largest trade association, representing 1.1 million members involved in all aspects of the residential and commercial real estate industries.