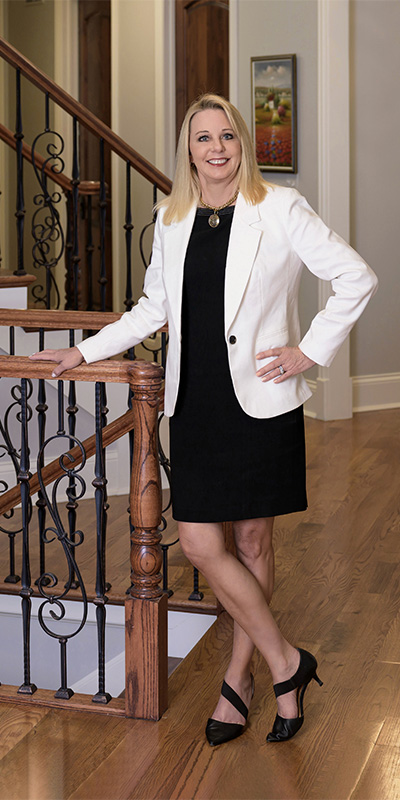 A 30-year resident of the North Shore, @properties broker Debbie Hepburn serves her community by employing a personal, "no stone unturned" approach to helping clients navigate the home-buying process. Her genuine care for others and connection to the community inspires her to call clients family — and treat them as such. "After working together, our relationship really deepens," she says. "And most of the time, we remain lifelong friends."
Hepburn specializes in luxury and first-time home buyers and is known for being protective of clients to ensure they make wise investments. "Parents of young adults often call to thank me for my solid guidance for their children," she shares.
For her, real estate is about relationships, and while she understands the importance of her role, she also values fun and collaboration in her client interactions. "I am not about the sale," she says. "I am about enriching their lives, helping them with one of the biggest financial purchases in their life."
Hepburn has been named a Top Performing Agent for @properties five years in a row, she consistently receives warm praise from clients, and she often gains new business through their referrals. For this success, she is grateful to the other agent on her team, Emily Holthaus. "We are a lot alike. It is hard for me to delegate to another, but I have total confidence with her. And she teaches me new things each day as well. I am blessed."
Hepburn serves on the boards of several charitable organizations, including the Downtown Glenview Foundation, the Auxiliary Board of Misericordia and the Daughters of Ayacucho Foundation, which supports education in Peru. She is also a founding member of Skin of Steel Melanoma Foundation. In her free time, she enjoys visiting parks with her beloved dog and volunteering for PAWS.