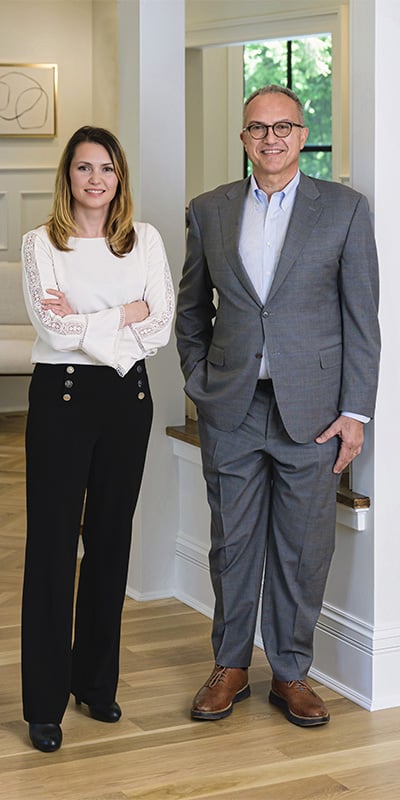 Although Aleksandar Bokich has made it his mission to avoid focusing on one niche, he acknowledges that he has cultivated a strong Serbian clientele base over the years. "Since my first loan in March of 1989, I made a commitment that I would never focus on one niche," says Bokich, who was born in Serbia. "I service anyone who calls me. No loan is too little or too big. But knowing the Serbian language has given me an immediate edge in my marketplace that I never planned for. This community gave me the head start I needed and still have to this day."
Known for his exceptional expertise and dedication, Bokich specializes in rush closings, transactions involving divorce, jumbo loans, new construction financing and "providing effective communication throughout the entire mortgage process." Based in Chicago, he serves residential clients in all 50 states.
Bokich credits his best friend Gordie with introducing him to the industry in 1989. Prior to entering the field, Bokich worked in advertising sales, selling advertising space in a local village magazine. "I went door to door from one business to another," he recalls. "It was probably the hardest job I ever had, but boy, did it prepare me for selling in the mortgage banking industry. Today I have no fear of hearing the word 'no,' and I owe it all to that little job."
Bokich's clients describe him as someone who provides a pressure-free, relaxed atmosphere, while instilling confidence and setting proper expectations. His clients appreciate his ability to create a comfortable environment throughout the mortgage process. This ability to adapt his communication style to meet the preferences of his clients quickly sets him apart from his competition.
Bokich prioritizes his family, church and attending his children's sporting events. He takes pride in never missing a game where one of his three kids is playing. In 2022, Scotsman Guide awarded him its prestigious Top Producer award, further highlighting his exceptional skills and accomplishments in the mortgage industry.